Georgia Gould re-elected Camden Council Leader as members praise handling of Chalcots evacuation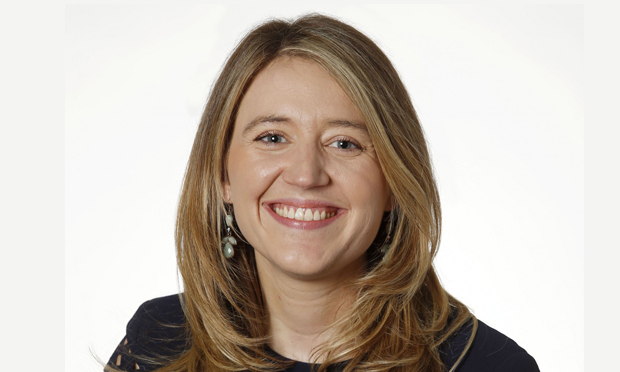 Georgia Gould has been re-elected leader of Camden Council, with members praising her handling of last year's evacuation of the Chalcots Estate.
Labour councillors voted unanimously for Gould at last night's annual council meeting, while opposition councillors abstained from the vote.
The largely ceremonial meeting, which featured flowers and a string quartet, was attended by councillors and their friends and family, with members of the public watching from the gallery.
Cllr Gould was nominated for leader by St Pancras and Somers Town councillor Samata Khatoon, who paid tribute to her work supporting young people.
Cllr Khatoon then said: "After she became the leader of Camden Council, she faced a number of challenges, including the Chalcots Estate evacuation, which she handled extremely well.
"For Georgia it was the safety of Chalcots residents which was her first priority. She wasn't prepared to take any risks.
"This was a bold move while she had been elected for six weeks only. Doesn't she deserve a big round of applause for that?"
'Camden through and through'
Cllr Khatoon added that under Gould, Camden was the first local authority to appoint a Fire Safety Director, and has set up a Youth Safety Taskforce in response to a rise in knife crime.
West Hampstead councillor Peter Taheri, who seconded the motion, also stressed Gould's handling of the Chalcots evacuation.
"As a lawyer myself, I am used to encountering pompous and arrogant people", he said.
"It is so refreshing to have a political leader who is neither pompous nor arrogant, and who is both humble and grounded. She is Camden through and through."
He continued: "We of course saw this humility in the incredible way that she handled the evacuation of Chalcots Estate so soon after being elected Council Leader.
"There was no high-handedness from her – there was no coming in from an ivory tower. She was there, on the ground, engaging humbly, directly and openly with residents under such difficult circumstances."
After the vote, Council Leader Gould thanked her colleagues for their "incredibly kind" remarks.
'A year of huge challenge'
She said: "It's a real privilege to be re-elected to lead our wonderful borough. And I think as we heard in the speeches, it has been a year of huge challenge.
"The shadow of Grenfell, the ongoing difficulties that all our residents have faced in the Chalcots blocks, and the knife violence we've seen on our streets.
"And I think you know what kind of community you have when it's under pressure, and I'm just awed by the way that our community has come together in response to these challenges – the way people have stepped up to say, 'What can we do to help?'
"And to me, that is Camden's spirit, and we can be really proud of that."
Around 3,000 people were evacuated from five blocks on the Chalcots Estate last June over fears about the safety of the cladding on the buildings, following the fatal blaze at the Grenfell Tower in Kensington, which killed 72 people.
Camden Council is spending around £56 million on fire safety works on the estate, including replacing the cladding and installing new windows.
The council has ordered an independent inquiry into the evacuation and promised a "second phase" into past decisions about the Chalcots Estate.
The estate is now back in council hands after the private firm Partners for Improvement in Camden, which ran the estate as part of a PFI scheme, went into liquidation earlier this month.