Outgoing Camden Mayor celebrates record-breaking fundraising effort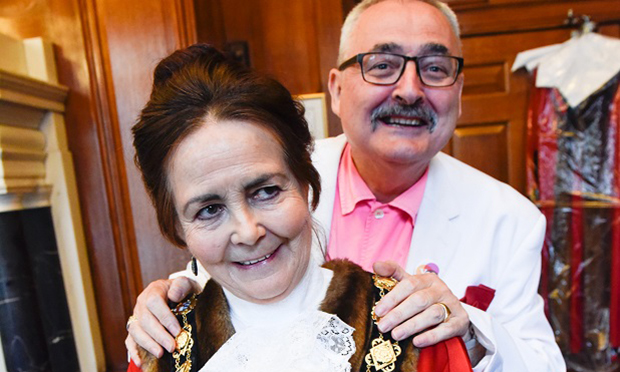 Camden's outgoing Mayor raised a record £44,729.87 for charity in his "exhilarating and exhausting" year in the role – which officially came to an end today.
The aptly-named Cllr Richard Cotton – notorious in the borough for his fondness for fancy threads and sharp suits – attracted more donations than any previous mayor for his chosen cause, C4WS Homeless Project.
Money comes from ticket sales, auctions and events, and Cllr Cotton attended over 500 engagements as Mayor.
He said: "I love this borough and it's been a huge honour to be Mayor, a role that has been exhilarating and exhausting in equal measure.
"Camden is a community with roots in every corner of the globe, 'We are all faiths and none; We are many, we are one', and I have tried to reflect that."
'They chose the wrong fat old man!'
Cllr Cotton used his time as Mayor to highlight the plight of the capital's homeless by raising awareness of the work done at C4WS, including the charity's jobs and lunch clubs.
And he did it all in colourful attire.
Commenting on his famed fashion sense, Cllr Cotton said: "Growing up, I had the impression of Mayors being fat old men in grey suits, but if anybody wanted that, they chose the wrong fat old man!
"I have tried to bring a bit of light and colour at least in the way I dress."
He said his abiding memories of the year include celebrating the 50th anniversary of the Sexual Offences Act, welcoming over 2,000 new citizens from more than 50 countries to Camden, and hosting an Evening with Alan Bennett at Friends House.
Kentish Town councillor Jenny Headlam-Wells will now don the mayoral robes for the next year after she was officially appointed to the role today.
It seems she has quite the dapper shoes to fill.