Extra Chalcots Estate work pushes Camden's post-Grenfell fire safety cost to £100 million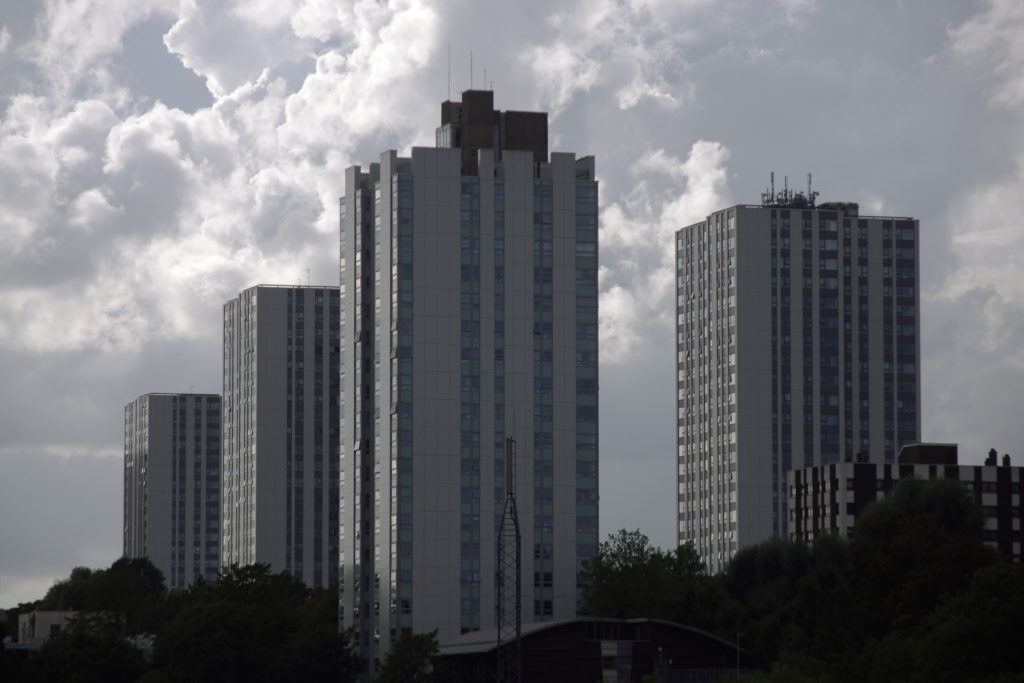 Camden Council has approved another £30 million of fire safety works on the Chalcots Estate, pushing the borough's total post-Grenfell fire safety costs to more than £100 million.
Plans to replace the windows and curtain wall – a metal structure with an insulation panel – along with the cladding at five towers on the Chalcots Estate received a green light from Camden's cabinet on 21 March.
It comes after residents had to evacuate 600 flats on the towers last year while potentially dangerous cladding was removed after the Grenfell Tower fire in Kensington.
Council Leader Georgia Gould told residents at the cabinet meeting that the works were recommended by Arup Engineers, which inspected the towers "following a window falling out of the Chalcots in December, and some reports in January of loose windows".
She said: "When that report came back to us it found a  number of inconsistencies in the curtain wall of the buildings and it recommended that the curtain wall was replaced and that the windows were replaced."
Arup Engineers says replacing the windows and curtain wall is the safest option and would last for 40 years, compared to repair works which would need to be replaced in just ten years.
The work will cost £25 to 31 million, which Camden Council has confirmed would push the borough's total cost of post-Grenfell fire safety work to more than £100 million.
Cllr Gould said: "This is a significant cost, on top of what has already been a significant cost to the council.
"It will have an impact on us, and we are very much pushing government to keep their promise on funding for urgent fire safety costs.
"We to this point haven't had any funding from central government, which is very disappointing."
She added: "If we don't get any money back it will start to have an impact on our broader capital programme."
Residents will not have to leave their homes during the works, according to a council report, and works will be done at the same time as replacing the cladding to cause less disruption for tenants.
Cllr Gould said the works would go before the council's planning committee on 19 April, but residents will have their say on the new type of windows in a public consultation.
The works would then begin in August and take a year to complete.
She said the urgency was because "if you start to push back much further you might be looking at a further winter without cladding on the Chalcots.
"We want to replace the cladding as quickly as possible."
The cost of the new works, when added to the £25 million to replace the cladding – revised up by £3 million in January – means a total cost of up to £56 million on the Chalcots towers.
The council is also spending £25 million on fire safety work at other high rise blocks, plus £19 million for fire risk assessments.
A recent report for the culture and environment scrutiny committee put the council's total spend on fire safety at £80 million, but this new Chalcots work would push the figure to up to £111 million.