Camden Council announces £1.6m investment for rough sleepers and social care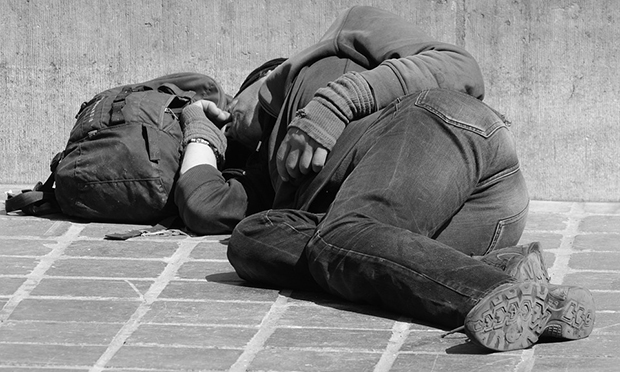 Camden Council announced this week that it is to pump £1.6 million into addressing complex social care issues affecting residents as part of its Community Impacts Scheme (CIS).
The money will be invested through community and voluntary organisations as part of the Town Hall's new vision for the borough – 'Camden 2025'.
The seven-year moonshot project aims to give every resident a place to call home, a safe, strong and open community, and the ability to live a healthy, active and happy life.
Camden Council has developed the CIS based on ideas and expertise resulting from partnering up with organisations including the Community Centres Consortium (C4), Age UK Camden, the Roundhouse and New Horizon Youth Centre.
These latest measures focus on rough sleeping, supporting emotional health and wellbeing, youth offending and supporting locals with social care needs.
Cllr Jonathan Simpson, Camden's Cabinet Member for Promoting Culture and Communities said: "Our voluntary and community partners work day in day out with some of our most vulnerable residents.
"They understand the barriers which stop our rough sleepers getting a proper roof over their heads and see the common traps which our young people can fall into once they begin offending.
"So what we need to do is harness the data and knowledge our partners have and back them through funding and support to deliver one-off evidence-based pilots and projects to ensure no-one in Camden gets left behind."
Amongst the measures are funds of up to £70,000 towards a voluntary sector-led engagement project championing the voices of people sleeping rough in Camden, as well as £200,000 towards a pilot scheme demonstrating the role volunteers play in preventing youth reoffending.
Marcus Davey, CEO and artistic director of the Roundhouse said: "We are thrilled to see Camden Council working in partnership to tackle some of the issues facing the most vulnerable residents in the borough.
"Our creative programme for 11- to 25-year-olds delivers a significant impact on the lives and communities of the thousands of young people we work with, and we're looking forward to working with our local partners and Camden Council to improve the prospects, safety and happiness of the local residents."
More information on other organisations taking part in the CIS is expected in May.
To engage with the discussion on CIS, tweet the council @camdentalking using #camdencommunityimpacts, or visit the Love Camden and LBCamden Facebook pages.