Community sports centre gets £1.5m funding boost to improve facilities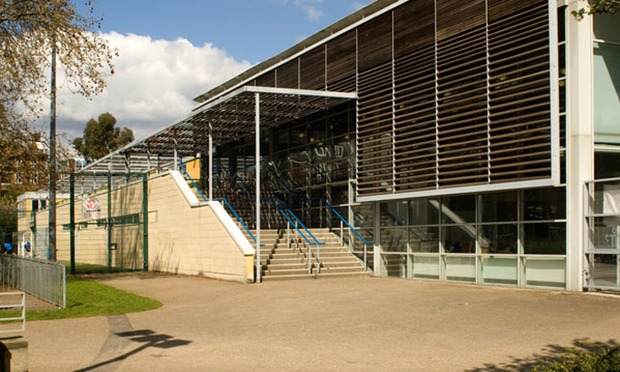 A popular leisure venue in Kentish Town is getting a £1.5 million cash injection to upgrade its facilities, Camden Council has announced.
Talacre Community Sports Centre welcomed nearly 250,000 visitors last year but is approaching its fifteenth anniversary.
According to Town Hall community chief Cllr Jonathan Simpson, the building on Dalby Street requires improvements to "comply with current standards" and to "cater to increased attendance".
The council, which is contributing to the funding pot along with Talacre's management company GLL and the London Marathon Charitable Trust, plans to consult residents on the improvements in May.
Cllr Simpson said: "The centre is fortunate enough to have a variety of multi-use outdoor and indoor facilities with a range of activities for all ages and abilities.
"However, with the indoor facilities now reaching their fifteenth anniversary, and to meet increasing demand, the sports centre needs new and better facilities to cater for the increased attendance and range of activities."
Talacre is the only purpose-built gymnastics facility in inner London and home to the borough's own tumbling club, which coaches children and adults of all levels.
The centre also features a four-court sports hall, a recently resurfaced seven-a-side floodlit pitch and Treetops – an adventure playground for young kids.
Cllr Simpson added: "We are pleased to confirm that the funding required for this project has been secured. The building requires some improvements to comply with current standards, and to improve the quality of service and experience for our customers.
"The internal spaces will need to be redesigned to accommodate the changing needs of our customers, an example being our popular gymnastics programme, which is oversubscribed and we are having to turn people away.
"I want more Camden residents to get active, especially those that don't regularly undertake any physical activity as their health and wellbeing would benefit greatly. Increasing the capacity of the centre means more opportunities for everyone to get active, have fun and feel great."
A public consultation is due to begin on 14 May, and the council says it will publicise further details about how to get involved in the coming weeks.