Camden residents urged to ditch barbecues after 'unprecedented' number of grass fires in the capital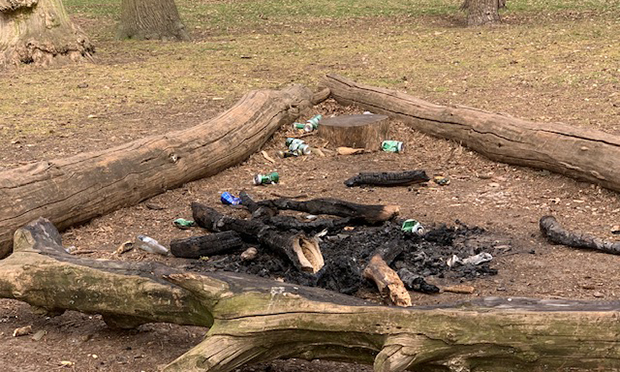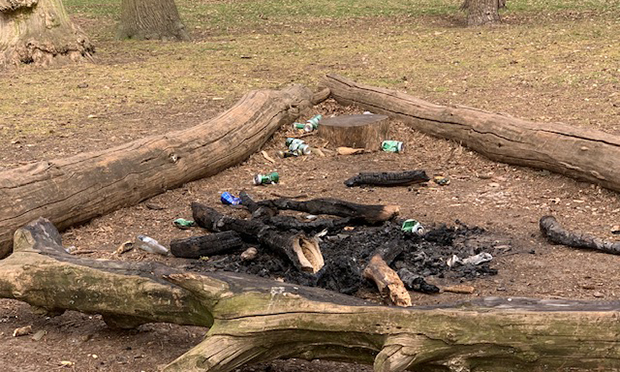 People enjoying park life in Camden are being asked to ditch the barbecue to prevent fires.
The council brought in the temporary ban after an appeal by London fire chief Andy Roe.
He said: "One of the most common causes of grass fires are barbecues left unattended.
"With no end to the hot weather in sight, I am deeply concerned that the unprecedented scale of these fires is set to continue, putting lives at risk as well as devastating green spaces around the capital."
Firefighters said 189 fires across London could have been caused by the heatwave, with extreme temperatures caused by climate change. Over six weeks firefighters tackled more than 800 grass fires.
Camden's barbecue ban is reviewed each week by its green team and head of green spaces.
The council community enforcement team has been talking to people who are using barbecues and explained the risk to the environment and loss of life from fires getting out of hand.
A spokesman estimated they have spoken to "tens of people and the vast majority of these respond to being engaged directly".
The Town Hall has no power to issue fines and the spokesman said: "The council's approach is to educate people of the current risk of barbecues."
A permanent ban in Camden's parks would need a change of policy and would have to get the green light from Adam Harrison, the councillor in charge of sustainability.
Neighbouring Islington Council does not allow barbecues in any of its parks after banning them temporarily during the pandemic.
In 2019, Hackney outlawed barbecues in popular picnic spot London Fields after measuring high levels of pollution in the summer from them.
It has since banned them from all its parks.
Tom Jarvis, director of parks at The Royal Parks, which looks after Primrose Hill, Bushy Park and others, said: "The parks are brimming with wonderful wildlife and incredible landscapes and with this unseasonably warm, sunny weather it is a fantastic time to soak up the nature and enjoy a picnic in this beautiful environment.
"But please remember that barbecues are not permitted in the parks and sadly there have been some awful occasions where we've seen centuries of biodiversity annihilated because of an accidental fire.
"Sadly, last year a grassland fire covering 100 square metres in Richmond Park wiped out wildlife, destroying a number of lizards. Grass snakes, toads, frogs, newts and stag beetles were killed in other fires."
He added: "No-one ever believes it'll be their actions that cause a fire, but fires can start easily. Please protect wildlife and leave no trace by enjoying a picnic not a barbecue, and by taking any litter home if the bins are full."