'Beautiful park in the sky': Camden's answer to New York High Line moves one step closer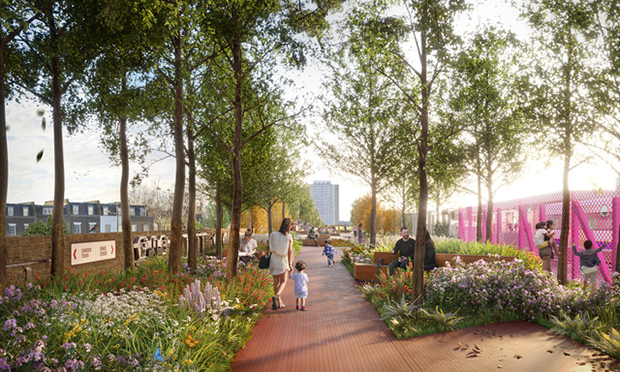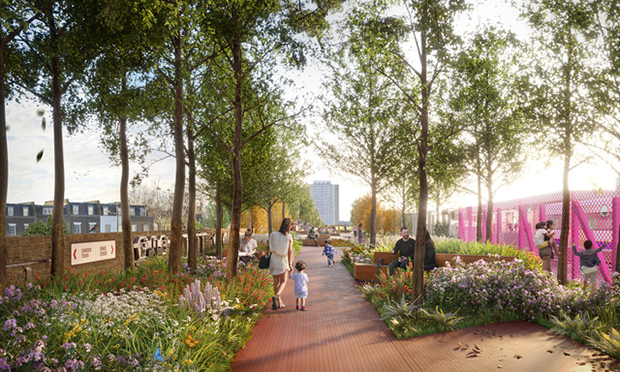 Camden's answer to a New York park on a disused railway line is a step closer.
Plans for the Camden Highline have been submitted to the council.
It aims to use a deserted railway viaduct that stands eight metres above street level to link Camden Gardens in the west with York Way in the east.
If it gets the go-ahead, Londoners will have access to a 1.2-kilometre pathway to get about.
The team behind the Highline estimates it will provide green space for 20,000 people and a habitat for wildlife.
It is hoped it will boost the local economy by creating jobs and bringing in two million visitors a year.
The idea was launched in 2017 and gathered pace when more than 1,000 supporters backed a crowdfunding campaign to get it off the ground.
More than 300 local volunteers have helped with educational and fundraising activities to raise awareness of the project. Guides have taken more than 1,600 people on walking tours of the prospective route.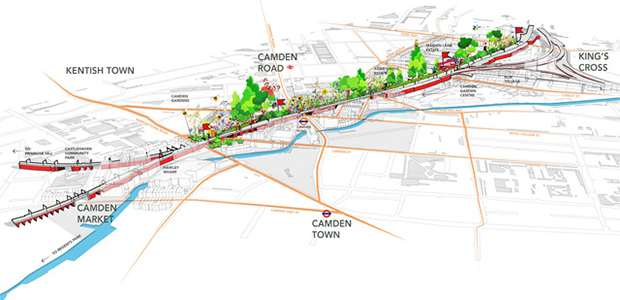 The planning application includes putting in stairs at Camden Gardens, access at Royal College Street and kiosks for businesses in the existing railway arches.
Designers have also drawn up plans for event spaces, a woodland balcony, and a pedestrian walkway.
The proposals include a request for consent for work to be carried out at the Grade II-listed Camden Road station.
People can comment on the scheme until 11 June.
The application features 253 comments from people backing the scheme, following consultation meetings.
Simon Pitkeathley, Camden Highline CEO, said:  "There is no doubt that the Camden Highline will be a beautiful park in the sky. Now the real challenge is to raise the funds to build it so that we can all benefit."
The plans follow the success of the New York Highline and a similar plan to convert a disused railway line in Hammersmith in west London.
If approved, the first phase of the Highline could open in 2025.
You can have your say on the plans here.