Residents demand more affordable housing in plans for O2 shopping centre site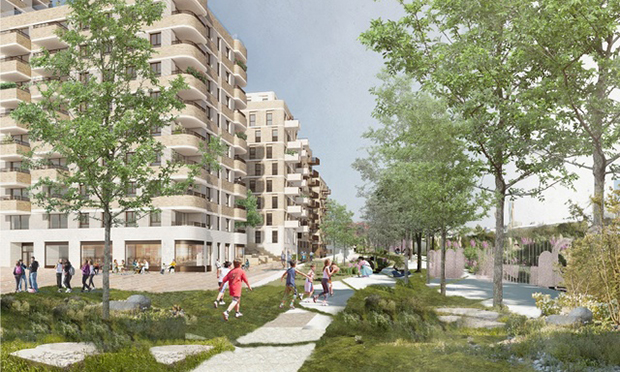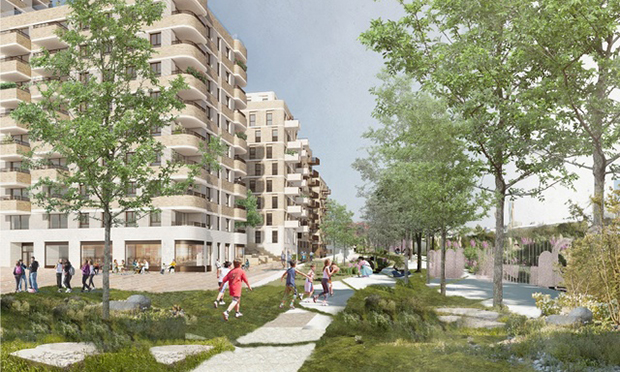 Residents have called for more affordable housing in plans for the 02 shopping centre site, which could be transformed into a multi-million pound development.
Landsec, which owns the 25-year-old shopping centre off Finchley Road, said 35 per cent of potentially 1,800 homes will be affordable – lower than the council's target of half.
Half of the 14-acre site will be given over to public and green spaces with a park linking West Hampstead and Finchley Road.
It wants to build "a new neighbourhood" which "provides something for everyone".
Landsec said it would create a park the size of ten-and-a-half tennis courts.
It said 380 people would work on the site each year, with 760 full-time jobs created to service the development.
The scheme, submitted to Camden Council this month, includes a new town square with shops, restaurants, a gym, supermarket and cinema.
There would also be a community centre, health centre and workspaces.
Landsec would pay a £40m community infrastructure levy if the scheme goes ahead. Camden's planning committee is likely to make a decison in the summer.
The site will be car-free but residents at a public meeting organised by West Hampstead Amenity and Transport (WHAT) with West Hampstead Neighbourhood Development Forum (NDF) said this was unrealistic.
WHAT chairman John Saynor said: "We want to maximise the social housing."
He added: "We think the development should be considerably smaller."
Residents also want the developers to contribute to step-free access at the Finchley Road and West Hampstead underground stations. It is estimated that each lift could cost £12-15m.
Landsec said it will be "financially contributing to local station access improvements".
NDF chairman Keith Moffitt said: "We have got to make sure that the Tube stations are fit for purpose. They are not at the moment."
He said Transport for London must not miss the "golden opportunity" to get a contribution towards station lifts.
The NDF also want a commitment to social housing and Moffitt said: "Overall the buildings are just far too high."
Camden's head of planning Daniel Pope said: "There's no escaping it is a very dense development similar to Camden Goods Yard."
Residents raised concerns about how to increase the amount of affordable housing to half.
Edward Hanson, who chairs Hampstead District Management Committee, said: "During lockdown a lot of families had problems with overcrowding."
He wants to see more "genuinely affordable homes" on the site.
Others are concerned about the impact on local facilities with an extra 5,000 or more residents.
Sharon Hardwick said: "People are worried they won't be able to afford to live in their home town."
The formal three-week consultation ends on 14 March, but residents were told they can send in their views until the planning committee discusses the scheme in the summer.