'Light, fire and sound': Illuminated Christmas trail at Kenwood House gets go-ahead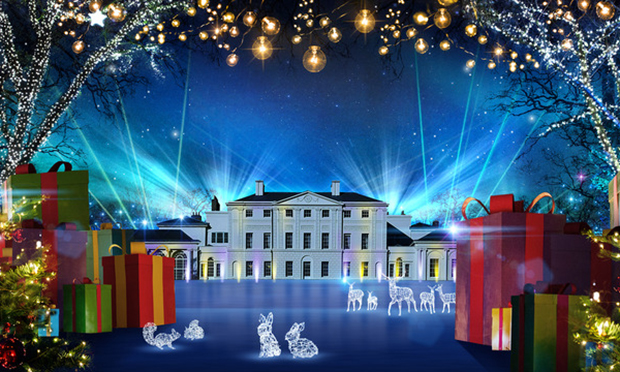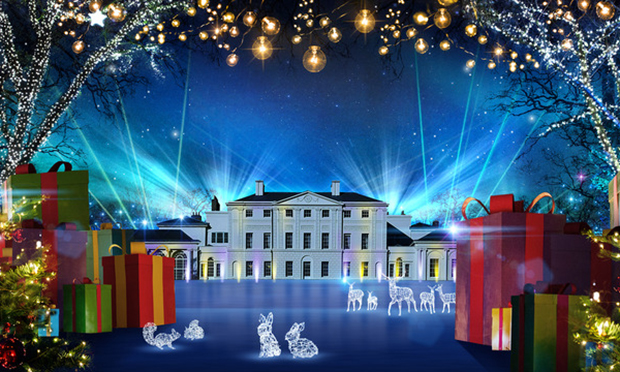 An illuminated light trail will brighten the grounds of Kenwood House this Christmas.
The 1.4km trail "invites visitors to see the historical landscape in a new light as they step into a dazzling winter wonderland".
Visitors are promised a "multi-sensory mix of light, fire and sound", according to events company Kilimanjaro Live Ltd.
Its application for an alcohol licence for the Christmas event was given the green light by Camden council's licensing sub-committee (5 October).
One resident wrote about concerns that the lights "seem to project into the night sky, [and] this could have the potential to become light pollution".
They added: "Artificial light can not only be a source of annoyance to people, it can be harmful to wildlife and waste energy."
The company told the licensing hearing: "It is not our intention to shine lights into the sky as part of the attraction."
The event includes a themed Christmas market with up to 10 food and craft stalls and two bars, which will mainly offer "Christmas-themed" drinks.
A shuttle bus will run from the Tube station.
People will encounter two more bars as they make their way along the trail, as well as a VIP bar at the event which is licensed from 25 November until 10 January.
It is expected that fewer than 5,000 people will be there at any one time and visitors will have their bags searched when they arrive, according to the management plan.
Adult tickets will cost between £21.50 off peak and £24.75 at peak times, with child tickets going for £14 and £17 respectively. There are also VIP packages.
The licence allows alcohol to be served from 11am to 11.30pm on Mondays to Saturdays and from 11am to 10.30pm on Sundays. Recorded music and late night refreshments of hot food and hot drinks will be allowed until 11.30pm on Mondays to Saturdays.
There will be a Christmas playlist at the festive market and original music played near the installations.
Organisers said the route will be fully accessible as it uses the permanent paths at the property owned by English Heritage.
It will also use the permanent toilets and bring in extra ones if needed.