Camden in 'extra sprint' to vaccinate secondary school children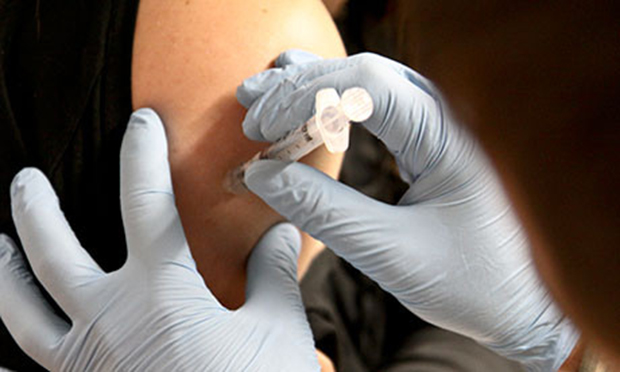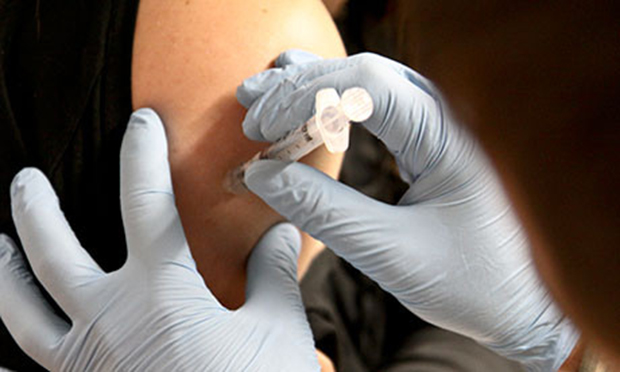 Secondary school children in Camden will get the chance to have their first Covid vaccine this half term in a "sprint" to overcome the low take-up among 12-15-year-olds.
The vaccine was extended to their age group recently, with vaccines being delivered at school.
Camden's director of public health Dr Kirsten Watters said the take-up has been low so far, reflecting the picture across London and the UK.
She said schools did a "stellar job" to get pupils tested before they started the new term.
The Covid case rate is "fairly high" amongst the 11-17 age group. It is thought this is because most of them are unvaccinated and have "lots of contacts".
There have been some clusters at schools which "reflect the high levels of community cases (and testing) within the secondary school age population, rather than being indicative of significant within-school transmission", according to Dr Watters' report for the council's health and wellbeing board. (7 October).
By 13 September, there had been 388 deaths from Covid in the borough since March 2020.
There were 454 cases recorded between 20-26 September – up 91 on the previous week.
Overall, 157,000 residents have had their first dose, with 140,000 double jabbed.
Children who have had Covid must wait 28 days after a positive test or symptoms to get their jab, which could also affect the numbers who are vaccinated.
Frances O'Callaghan, North Central London clinical commissioning group's accountable officer said: "We are struggling with 12-15-year-olds. The uptake remains very low."
She said there will be an "extra sprint" during half term to get more children vaccinated.
"It has become apparent that we need an extra offer," she said, and pointed out the pattern is the same across London and beyond.
Overall, 2.4 per cent of tests in Camden are positive – lower than the London average – and most cases in the borough are the Delta variant.
Dr Watters explained that medics are working hard to ensure children and their families get accurate information and to debunk any misinformation.
"It's a challenging and complicated message to get across," she said, but explained that testing and vaccines were the tools to control the deadly pandemic.
There is no data yet on the number of 12-15-year-olds who have had the single dose of vaccine that their age group is eligible for.
By the second week of September, 37 per cent of 16- and 17-year-olds had had their first dose. They can get their jab at a GP surgery, the mass vaccine centres and at the Camden vaccine bus. Vulnerable people in that age group will get a second vaccine too.
Across Camden, vaccination rates have "plateaued" amongst residents aged 30.