Baghs – Abstract Gardens, Brunei Gallery, exhibition review: 'Dazzling, rich artistry of talented women'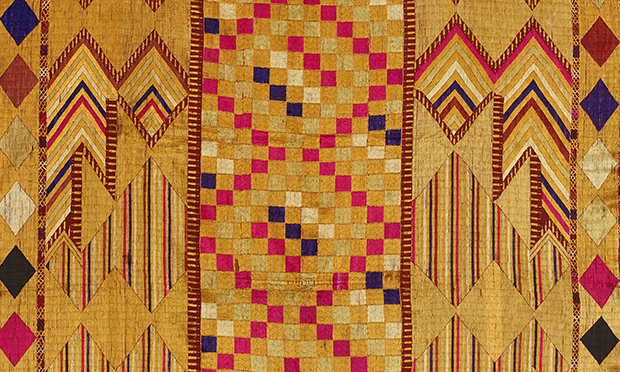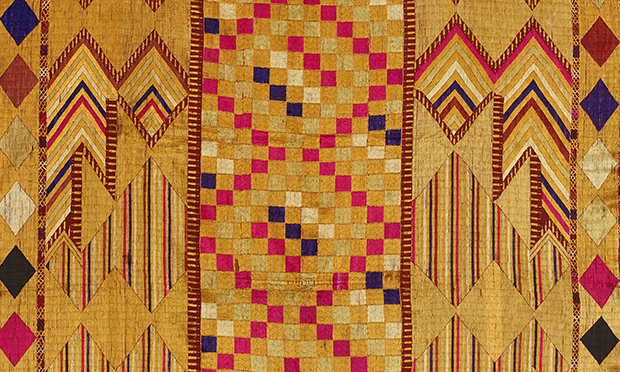 When planning a wedding these days, people are likely to think menus and seating arrangements. For traditional Punjabi women, nuptial preparations involved embroidering richly coloured shawls.
A selection of over 30 of these ceremonial garments, called 'baghs' and 'phulkaris', are now on display in the Baghs – Abstract Gardens exhibition at the Brunei Gallery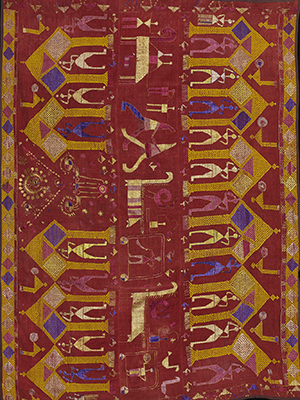 The works included in the show date from the 19th and early 20th centuries, and they were fashioned by Muslim, Hindi and Sikh women alike. Hand-picked cotton was spun and woven before being died in vibrant colours and then covered almost entirely by fine silk embroidery.
The motifs in these headcoverings are largely floral – the word 'phulkari' means 'flower work' – but many of the shapes are highly abstracted and interwoven with trees, peacocks, camels, human figures and items from domestic life – a bracelet here, a cauliflower there. The result is an array of mesmerising geometrical patterns in deep red and gold, mixed in places with black, indigo and pink.
By the late 19th century, the skill of the Punjabi needleworkers was so widely recognised that there began to be an export market for their work. Then when partition tore the Punjab apart in 1947, baghs and phulkaris were often among the very few items that women were able to take with them when they were obliged to migrate.
To be dazzled by the rich artistry of talented women, be sure not to miss this exhibition before it closes later this month.
Baghs – Abstract Gardens runs until 25 September at Brunei Gallery, SOAS, 10 Thornhaugh Street, WC1H 0XG.