One in three Camden dentists unable to offer NHS appointments to children thanks to Covid backlog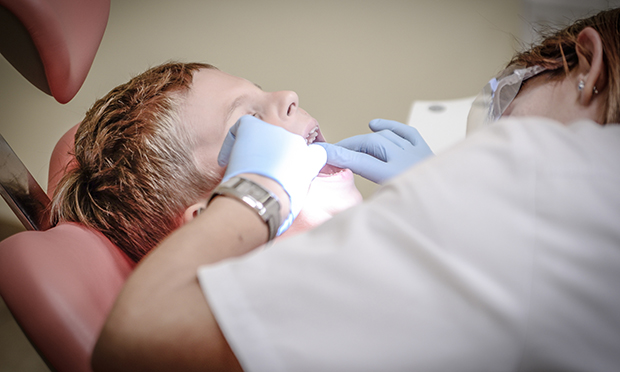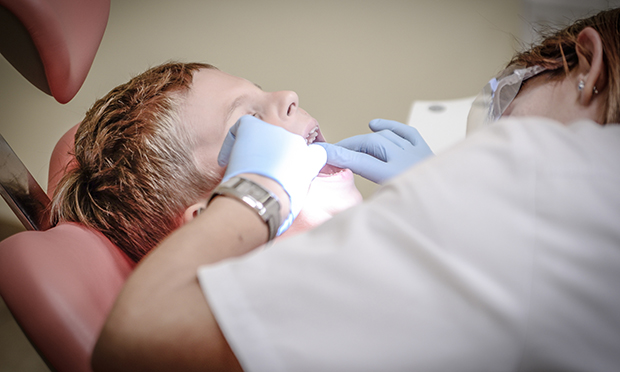 A third of Camden dentists are unable to offer appointments to children on the NHS because of reduced capacity, according to a health watchdog.
Dental practices across the country were closed for three months during lockdown and are catching up with a backlog of routine work.
They also have to take extra infection control measures because of the pandemic.
In May, Healthwatch Camden contacted 33 dental practices which do NHS work to find out the impact of the pandemic.
They found that:
Only one dental practice is taking on 'new' NHS patients – but only students.
Only four practices were able to offer appointments for any children – both new and existing NHS patients.
One in three practices were unable to offer any appointments to children on the NHS.
Practices said they could not take on new NHS patients because they were at full capacity, had long waiting lists or a backlog from the pandemic.
Almost two-thirds of practices did have availability for private appointments.
Healthwatch Camden's Anna Walsh said new NHS  patients faced a wait of between three weeks and six months to register and book dental appointments depending on the practice and availability.
One 30-weeks-pregnant woman told the watchdog she called 15 practices in Camden and was told they were only taking private patients.
Pregnant women and children are entitled to free NHS care.
Dr Michael Weider, principle dentist at the Maldent Dental Centre said: "We have to wear full PPE for all aerosol work – using a drill or scaling teeth with a scaler.
"It not only involves a great deal of discomfort for dentist and nurse but also the surgery has to have a fallow time for the aerosol to go down before the decontamination of the surgery can take place."
Dr Weider, who is also vice chair of the Camden and Islington local dental committee, said: "It's a topic that has got to be dealt with pretty quickly."
He told Camden council's health and adult social care scrutiny committee: "The public are getting very, very annoyed."
"Unfortunately it's not the fault of the practice," he added.
Cllr Maryam Eslamdoust, who chairs the council's children, schools and families scrutiny committee, described her own struggles to get NHS care for her two-year-old son.
Her quest for an appointment saw her calling "numerous dental surgeries both inside and outside Camden".
She called dentists in Barnet, Brent and Kensington and Chelsea, with one surgery telling her that NHS care was full but she could make a private appointment very quickly.
"This is a health crisis and it's not unique to Camden," she said. "Private dental care is expensive and out of reach for most people."
She added: "People will easily avoid essential treatment because they can't afford to keep their dental health in check."
Jeremy Wallman, NHS England's and NHS Improvement's head of primary care commissioning for dentistry, said the extra infection prevention control is "putting them in a bit of a strait jacket".
He said dentists are "working at full tilt but they are only able to see 60 per cent of their pre-pandemic level of activity".
"We have a perfect storm here in terms of access not being available to patients," he added.
He said the access to general dentistry "is virtually not there for people who don't have an ongoing relationship with a practice".
One practice told Healthwatch Camden it took 50 calls a day from patients trying to get NHS appointments.
Walsh said many patients in "extreme pain and distress" and many in vulnerable categories had contacted Healthwatch but said dentists were working around the clock to see patients.
One patient said: "They are all happy to book me in as a private patient but said they are too busy to take me as an NHS patient".
Cllr Maria Higson said it was right to protect the workforce from infection but said she was concerned about patients' access to care.
Cllr Sian Berry said: "This is a horrific situation. We know it's been building up for a while. It's a false economy not being able to do dental work on young children when they're going to need more procedures."
She asked if there was a borough-wide waiting list for patients.
Wallman said there is a problem across London in access to routine dentistry, but that emergency care has been carried out throughout the pandemic.
"No patient in London needs to be waiting in pain," he stressed, explaining that there are 39 urgent dental care centres across London – patients can call the 111 phone line 24 hours a day.
Hospitals are also helping and some dentists are working from 8am to 1am, the committee heard.