'Noise, dust, rats': Residents upended by HS2 construction call for greater say in their area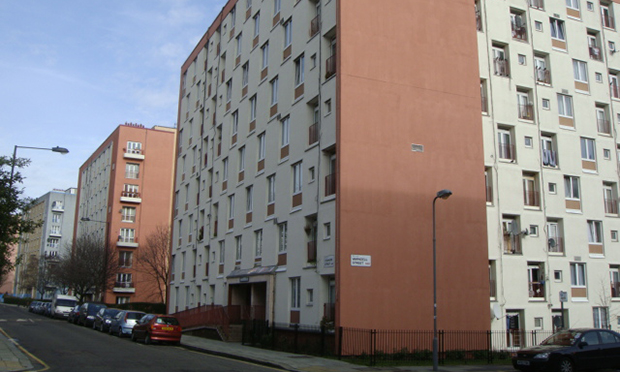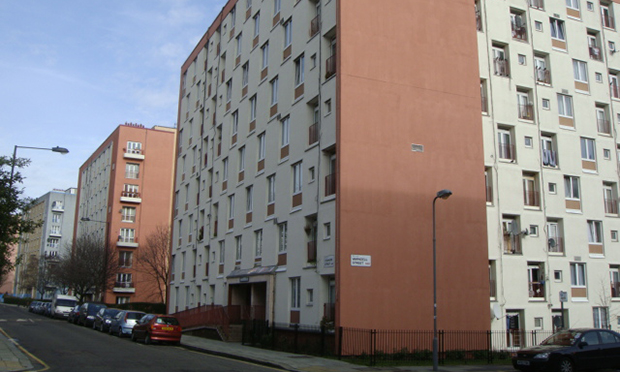 Residents living near Euston whose lives have been disrupted by the HS2 construction work have called for jobs, green spaces and an opportunity to shape the future of the area.
They shared their experiences at a debate about the future of Euston at the first in-person full council meeting (13 September) since lockdowns began.
They said that whilst millions are being spent linking London to Birmingham and beyond, Euston has severed Camden.
The HS2 building work started in 2017 and the HS2 Euston station is estimated to open in December 2033.
Danny Beales, cabinet member for investing in communities, culture and an inclusive economy, said local residents and businesses are "living cheek by jowl with construction activity on their doorsteps".
His report said: "Night-time and weekend construction working is not uncommon. The health and wellbeing of Camden residents and local businesses is being severely impacted and a child born on the Regent Park Estate today will experience a lifetime of construction disruption and impacts."
The council also wants residents in blocks of flats closest to the building site to be decanted, along with people from the blocks that were knocked down. So far 40 families have moved.
The council is in discussions about the compensation it will receive for the costs of rehousing residents of the Cartmel, Coniston and Langdale flats on the Regents Park Estate.
Cllr Beales said: "No-one in our community has particularly asked for the changes that have taken place."
Opposition leader Oliver Cooper (Con) said the council  should be "absolutely keenly aware to refuse applications that harm residents".
Carol Hardy, who has lived on the Regents Park Estate for 52 years, said she has had to "endure the nightmare of HS2".
She said: "We were just surrounded – noise, dust pollution, rats."
She hopes any council scheme will improve things: "We want to ensure that we have affordable housing and to ensure we have the right schools available, and businesses so we have lots of jobs and facilities for people to keep it local."
She said residents did not want to see new buildings sold off, with people moving in for just a short time.
"Keep it local, keep it safe and keep it good for the residents that live here," she added. "We just need to make sure we don't get short-changed. It just can't happen. It's the future of our children."
Peter Bishop, who chairs the Euston Design Review Panel, said the challenge was balancing a major regeneration project of national importance and looking after communities.
"How do you create a piece of London that everybody feels comfortable going into as part of their neighbourhood and not some kind of precinct or plaza that feels exclusive?" he asked.
He said the scheme might not be finished until 2040 or 2050.
He added: "The environmental targets should be those of the middle of this century, not today and they should be very, very challenging and embedded."
He said there was potential for any scheme to undo the damage of the 1960s redevelopment.
He went on: "What I do know is that you need not feel embarrassed about asking the very best for Camden."
Jodie Eastwood, chair of the Knowledge Quarter, said the scheme was "a once-in-a-generation opportunity to build back better" with world-class centres of innovation tackling problems such as cancer.
Somers Town resident Sharin Sultana said : "I have seen everything literally change."
She said a green space had been replaced with a tower block in the area.
Social scientists Suraya Miah and Sayra Begum are amongst young residents looking at the area. They said economic stability, sports centres and health and wellbeing are high on the list of things that contribute to a good life, whilst hindrances include inequality and stop and search.
Miah said people they interviewed felt depressed and isolated, adding: "Green spaces would improve people's mental health. What would make it worse is loud noises."
Any green space lost to the construction needs to be replaced, she said.
Resident and support worker Nasrine Djemai said: "HS2 has reshuffled my community. Impacts include dust and noise and increased anti-social behaviour.
"We as a community don't just want to be brought along the journey of the redevelopment of the area, we want to be actively involved as equal partners and we want to affect the change happening around us rather than having it done to us.
"We want to work collaboratively so Euston and the surrounding areas are a pleasant place to be."