Top marks: New exhibition at Camden Art Centre features scratches, sculpture and sound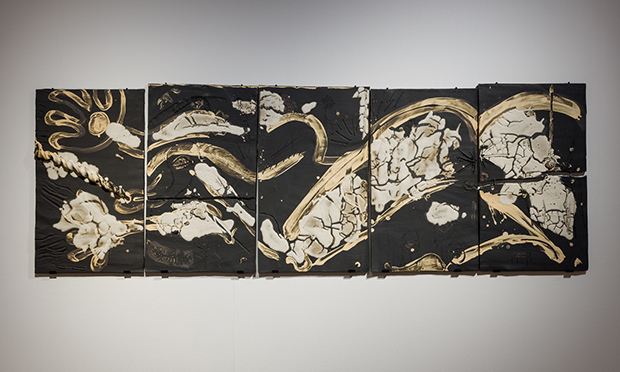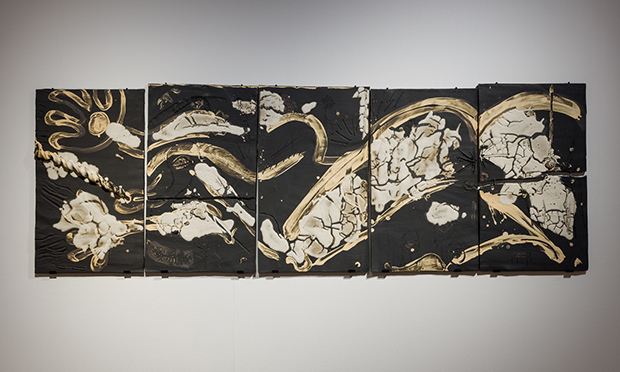 A new exhibition has opened at Camden Art Centre featuring work by British multimedia artist Phoebe Collings-James.
A Scratch! A Scratch!, hosted in the Arkwright Road gallery, encompasses pieces made through a variety of practices including sculpture, sound, video, and performance.
The exhibition takes its name from Shakespeare's Romeo and Juliet, and the choice of the title was designed to capture themes of desire, grief and heartbreak, which are echoed in the artist's use of diverse media.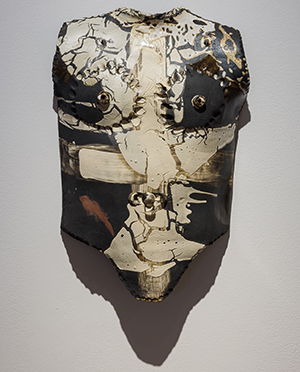 Collings-James has spent the last six months developing several new pieces and collections now on display in the show, having received the Freelands Lomax Ceramic Fellowship, which supports emerging artists working with clay.
She is the third recipient of the fellowship; since 2017, it has offered artists residencies at the gallery, ending with an exhibition the following year.
One piece developed during the fellowship, The subtle rules the dense (2021), features a group of torso casings designed to resemble Roman armour plates.
In keeping with the exhibition's title, Collings-James' work continues with a series of multi-panel clay paintings created using a process called sgraffito, taken from the Italian word for 'scratched'. Using this technique, Collings-James has inscribed the clay surfaces with images using, as the name in translation would suggest, a scratching technique.
By using sound in tandem with the ceramic pieces, the artist has created a multi-sensory experience. The accompanying audio was recorded by Collings-James and made in collaboration with sound designer, composer and artist Mwen. Ceramic vessels filled with water act as 'sounding stones' to enrich the experience of the sound.
Apart from the exhibition, Collings-James has developed two public events. The first is a discussion of poetry with fellow artists Serafine1369, Daniella Valz Gen, and Kelman Duran. The second is a conversation about British studio pottery, featuring acclaimed ceramicist Grace McCarthy.
A Scratch! A Scratch! by Phoebe Collings-James runs until 23 December 2021 at Camden Art Centre.