'People are frightened of cycling': Contentious Belsize Park bike lane approved despite doctor's pleas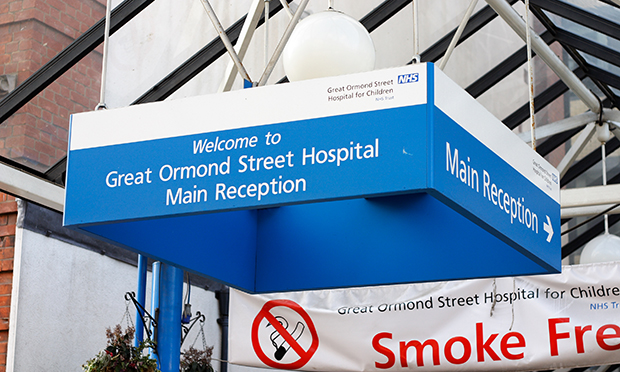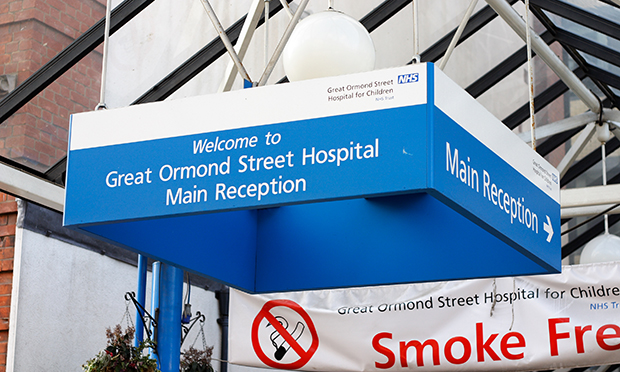 A controversial £541,000 bike lane in Belsize Park will go ahead despite the concerns of businesses and residents which triggered a call-in.
A doctor from Great Ormond Street Children's Hospital told councillors that colleagues had to confront their fears of dangerous accidents before taking to the roads to get to work during Covid.
Dr Mark Hayden explained to councillors looking into the plans: "Our staff were making a choice of how potentially they would die and I think that's a courageous choice.
"Many people are frightened of cycling in London."
The alterations to Haverstock Hill and Rosslyn Hill are designed to make transport safer and are funded by the Department of Transport as part of the response to the pandemic.
Cyclists staged a protest outside the meeting of Camden's culture environment and environment committee, which discussed whether to put the brakes on the scheme.
It was initially approved by Adam Harrison, cabinet member for sustainability, last November but stalled after a legal challenge from the Steeles Village Residents' Association.
Association chairman Amit Shah said: "It's overwhelmingly clear that [residents] do not want this cycle lane in its current form."
The council staged a consultation in the spring. Overall, 44 per cent of respondents were in support and 55 per cent objected, with 46 per cent in favour of cycle lanes.
The scheme includes:
Protected cycle lanes in both directions on Haverstock Hill/
Rosslyn Hill between the junctions with Prince of Wales Rd and Pond St
Four new zebra crossings and one new crossing with signals
Removing traffic islands at formal and informal crossings
Extending the hours of operation of the bus lane to make it 24 hours a day
Removing most parking spaces on Haverstock Hill/ Rosslyn Hill, moving some of it to side roads
Some disabled parking and some loading space will be kept
But the scheme was called in by opposition leader Cllr Oliver Cooper and Cllr Steve Adams, who offered an alterative route on Prince of Wales Road to South End Green via Maitland Park Villas.
Haverstock Hill dentist Dr Mervyn Druian from the London Centre for Cosmetic Dentistry said he was concerned about the impact of disabled patients.
He described how his 65-year-old patient Marion, who is severely disabled with multiple sclerosis, would need staff to come and assist her helper when they arrive and leave.
He fears the cycle lane would "make it impossible" for patients with disabilities.
"We need to find another route, not only is it unfair for people coming for care, it's really going to damage the practice," he added. "I'm petrified for my practice. I'm fearful we will end up closing."
Cllr Cooper said the scheme had not got community backing and was opposed by 69 per cent of residents and 78 per cent of businesses in the consultation area. This included residents' groups including the Belsize Society and the New Etons Residents Association.
The councillors said Haverstock Hill is steep, rising 40m over the proposed route, and "will deter less confident cyclists, who are the target audience".
Cllr Adams feared that slow cyclists would cause faster ones to overtake them in a lane designed for motor vehicles.
However John Chamberlain from Camden Cycling Campaign said the scheme was an improvement and would make it safer for pedestrians and cyclists.
He explained: "It is direct and follows the route with the smallest natural gradients."
The alternative route proposed was "more circuitous", he said, and it would allow "thousands of people to cycle down Haverstock Hill at their own pace".
David Harrison from London Living Streets told the scrutiny committee: "The people in this area deserve greater protection from motorists."
He added it had "very significant" improvements for pedestrians.
"We can design a city for people to walk or we can design a city for cars."
Dr Hayden, who is on Great Ormond Street's safe active and sustainable travel group, set up in response to Covid, said: "We have a duty as paediatricians to actively travel.
"We have a duty to demonstrate the correct response to the climate health emergency and do what is right for our children. The duty puts us in danger because London councils have failed to make the streets safe.
"I urge you to do that. We are powerless to protect our staff other than by training, support. Our staff need to travel through your borough and I urge you to protect them."
He added: "We want children to actively travel, not in cars. We want them to cycle and we want them to walk. I think it would be impossible for most of us as paediatricians to recommend to the parents of our patients that they travel to GOSH or they travel to school cycling unless they are cycling along safe zones.
"One of the things that shocked me so much when I heard this scheme was in the balance was how closely it occured after the death of a paediatrician 500 metres from our hospital. She was killed because that junction was not safe."
Dr Marta Krawiec died earlier this month after a collision with a lorry in Holborn.
Dr Hayden said other medical staff, including the Queen's homeopath Dr Peter Fisher, had died in cycling accidents in London.
The scrutiny committee agreed the scheme should go ahead.
Councillor Luisa Porritt (Belsize ward) said: "The lack of consultation from the outset is what keeps people's backs up.
"Had this been done with the community from the start, we would not be in this mess."