Cycling campaigners stage die-in to demand changes at accident blackspot after sixth death in 10 years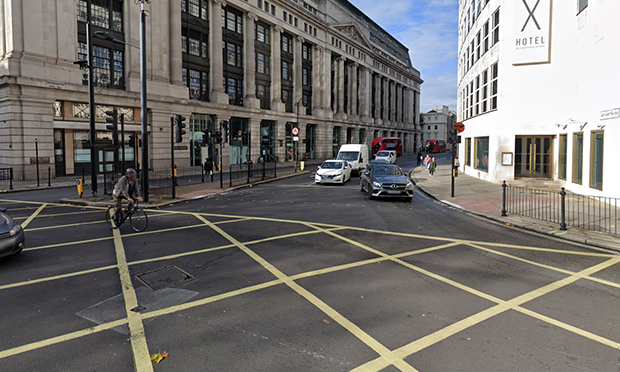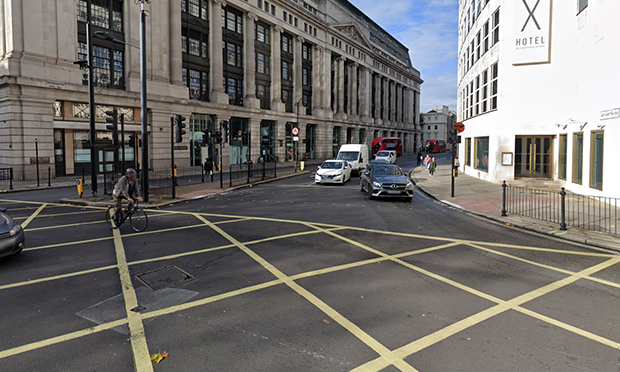 Campaigners are staging a die-in to demand urgent safer measures after a cyclist was killed at a busy central London junction – the sixth cyclist to die there in a decade.
Stop Killing Cyclists are gathering in St Pancras Square after Dr Marta Krawiec died after a collision with a lorry at the accident blackspot at the junction of Theobalds Road and Southampton Row.
The paediatrician and allergy specialist, who worked at the Evalina Children's Hospital, was killed during rush hour on 4 August. The 41-year-old was on her way to see patients.
Campaigners will cycle to the Theobalds Road junction today for a die-in at 6.30pm, followed by a rally.
A spokesman said they want Camden Council and Transport for London (TfL) to immediately install temporary physical barriers to protect cyclists at the junction.
They are also calling on London Mayor Sadiq Khan "to cancel the terrible 36 per cent cut to congestion charge hours at the junction and across central London, which would make the junction even more dangerous with far more traffic".
They fear the proposed relaxation of the congestion charge hours will see an increase in cars at night and at weekends.
The hours were extended until 10pm during the pandemic but TfL is consulting on changing the hours to run from 7am to 6pm on weekdays and from noon to 6pm at weekends.
Stop Killing Cyclists is concerned about TfL's funding for planned major junction safety works after a massive drop in its income due to lockdown, and is calling on the government to step in with more money. 
The spokesman said: "Six cyclists killed at the junction is six too many. Every day the council delays temporary protections, everybody using the lethal junction is endangered. These should have been installed years ago." 
In 2014, coroner Mary Hassell sent a prevention of further deaths report to Camden Council after the death of architect Francis Golding the previous November. 
She wrote: "I appreciate that the planning of road layout consists of much more than simply reacting to adverse events but, given the circumstances of the collision in which Mr Golding lost his life, and bearing in mind the othercollisions that have occurred at this junction, it seems that Vernon Place/
Southampton Row would benefit from early consideration by your team." 
In a joint statement, Will Norman, London's walking and cycling commissioner, Penny Rees, TfL's head of healthy streets investment, and Adam Harrison, Camden Council's sustainability boss, said: "Our thoughts and condolences are with the family and friends of Dr Marta Krawiec.
"Following on from previous safety measures introduced in this area, we had been working on plans to further improve safety – including new walking and cycling facilities to reduce road danger and measures to reduce traffic dominance and pollution."
They added that the safety scheme was a victim of finances, because of Covid.
The statement went on: "It is with real regret that, like many other schemes in the capital, these plans have not progressed due to the Covid-19 pandemic's severe impact on TfL's finances and the lack of a long-term funding agreement for TfL.
"Our sole focus is what happens next. As a priority, we are now working together to speed up a short-term plan to reduce road danger in Holborn, focusing on the Southampton Row and Theobalds Road junction to begin with. We are also looking into longer term proposals to improve cycling safety in the area across Holborn."
They said they were "fully committed" to TfL's Vision Zero to stop death and serious injury on London's roads.