Town Hall asks for feedback on Red Lion Street traffic trial as it ponders new pedestrian zone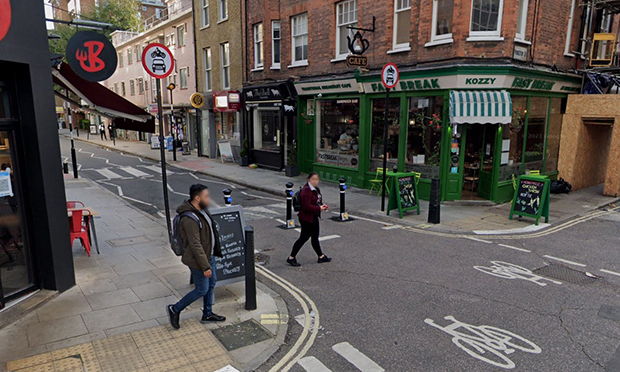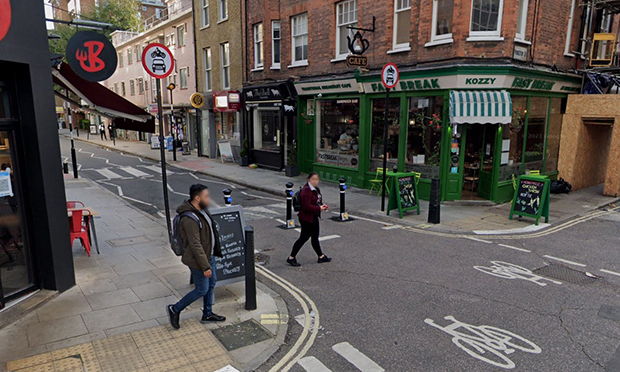 Road users are being urged to share their vews on a central London scheme which could see the creation of a new pedestrianised zone.
Camden Council wants to know if they agree with traffic restrictions it tested out on Red Lion Street and Dane Street, and if they support plans for a pedestrian- and cycle-only zone on Red Lion Street.
The trial was launched in June 2020 and saw levels of the pollutant nitrogen dioxide drop by 29 per cent between July 2020 and January 2021, compared with July 2019 to January 2020.
According to council data, the greatest drop in traffic was on Red Lion Street between Princeton and Sandland Streets, which saw a 91 per cent drop from 2,699 vehicles per day during the week to 250.
On Saturdays there was an 87 per cent drop from 1,723 vehicles to 232 a day.
Overall, the Town Hall measured a 70 per cent drop in traffic in the affected streets on weekdays, from 5,156 vehicles a day to 1,532.  There was a 68 per cent on Saturdays, when there were 1,038 vehicles a day, down from 3,296.
The council is also proposing restrictions on southbound traffic on the Bedford Row junction with Sandland Street.
It follows concerns about a high volume of traffic using Red Lion Street and Dane Street as a cut-through between Theobalds Road and Procter Street and High Holborn to avoid traffic signals.
Residents told the council they felt the numbers of vehicles made it unsafe for schoolchildren and others walking and cycling along the streets.
The council launched a Safe and Healthy Streets trial on Red Lion Street and Dane Street to see if it improved matters. It put in bollards and restricted motor vehicle access to both streets.
The trial saw a drop in motor vehicles on both streets and others nearby.
There was also a reduction in bike use compared with pre-pandemic numbers. However, May 2021 saw the highest number of e-bike rides in the Red Lion Street and Dane Street areas for the Lime bike hire scheme.
Transport experts are now suggesting a 30-metre pedestrian- and bike-only zone on Red Lion Street, south of its junction with Princeton Street.
They also plan to stop parked cars blocking two-way traffic movement on Dane Street, and to restrict motor traffic on Bedford Row with its junction with Sandland Street.
The moves would see 13 new bike stands, more trees and the possibiiity of al fresco dining on Red Lion Street.
The consultation, which can be found here, closes on 5 September.