Fester, Camden Fringe, stage review: 'Old tropes given an engaging twist'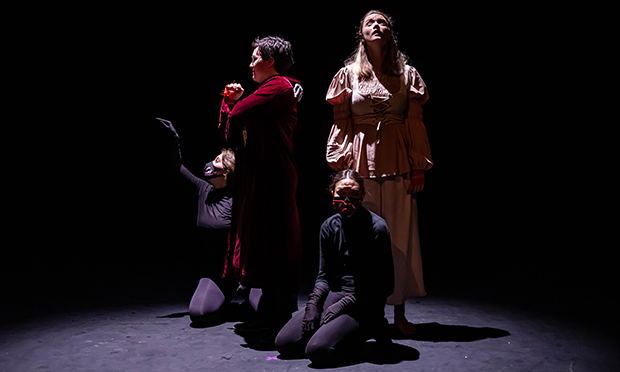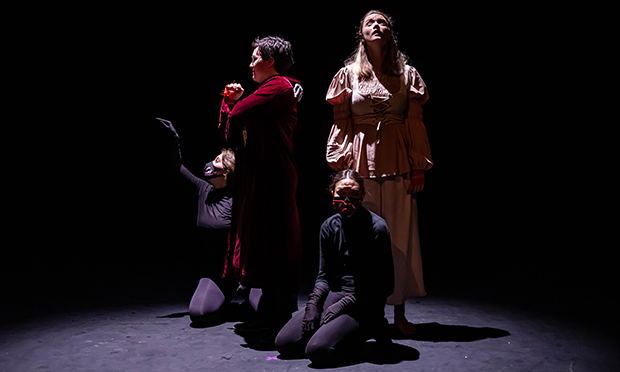 Fester, a new play devised by the Halfpace Theatre Co, had its first outing at the Camden Fringe last weekend.
Directed by Megan Brewer, the 60-minute production draws on the postmodern conceit of author-intervening-as-character to challenge traditional male control of the social narrative.
Based loosely on Goethe's Faust, a pristine female God (Aijamal Nova) and a sizzling non-binary Mephistopheles (Niamh Smith) joust with the 'author' (Mikko Juan) over what happens to Gretchen (Pavlina Karlo), victim of Faust's desire. Ultimately, Gretchen herself decides, reclaiming female agency.
The cast of five field the drama with a virtually non-existent set at the intimate Cockpit Theatre. Smith's witty portrayal of the devil 'Mephisto' is the stand-out performance, though Juan is also quite convincing as both Faust and the author.
Alternately funny and powerful, the tropes in this story may not be new, but they are given an engaging twist.
Fester ran on 13 and 14 August at the Cockpit Theatre, Gareforth Street, NW8 8EH. Camden Fringe ends on 29 August.