Jam Tart/Lemon Kurd, Camden Fringe, stage review: 'Second-wave feminism and the refugee crisis – distilled for the Covid era'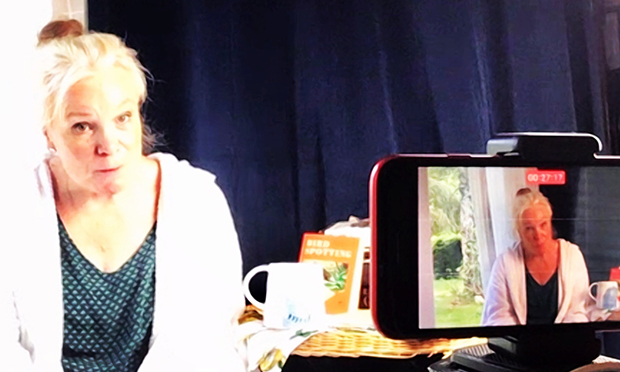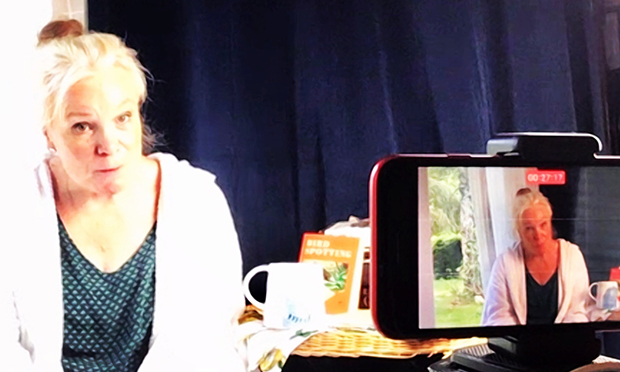 The 15th annual Camden Fringe is in full swing, enticing as it always does the newest and most cutting-edge of the London comedy and theatre scenes into its myriad north London venues.
But what sets this year apart from its predecessors is the use of streaming services in tandem with in-person performances. Theatre, but for the Covid age.
Ragged Foils Productions' Jam Tart/Lemon Kurd is one such performance, available to stream at viewers' leisure upon purchase of a ticket.
The hour-long performance is divided into two sections, each featuring a monologue in which characters Clare and Cath tell a relatable, sometimes humorous story from their own ever-so-slightly unconventional lives.
Jam Tart, written by Rhiannon Owens and performed by Katy Mae, makes up the first half. 
Clare describes how, on her 54th birthday, she was struck by the all-too-human sense that her life was not how she had imagined it.
Now an empty-nester who for decades had shouldered the burden of childcare and home-making, Clare decides all of a sudden to run away and start afresh.
She speaks of a growing resentment towards her husband and how she had struggled to balance pleasing her kids, her parents and others around her with finding her own sense of worth.
"That's the truth about how far feminism has come, isn't it?" she scoffs. "We went for equality and we just got a whole load of extra responsibility dumped on our shoulders, and nobody lightened our load."
The beauty of Jam Tart is its universality. In microcosmic detail the show speaks of feelings that many people have experienced in response to ageing, long-term relationships and the occasional desire to give it all up and start again.
Lemon Kurd follows, written by Nick Maynard and performed by Mary Tillett.
The character of Cath is instantly loveable, with her off-hand remarks about what she imagines to be her fairly imminent death, her charming recollections of her mother, and her tangential ramblings. Cath, both in the way she is written and performed, feels fully realised.
Cath's monologue tells of a life-changing trip to the Calais Jungle from the seldom-seen perspective of a pensioner on holiday.
As she seamlessly marries the charm of the lady next door with the gravity of the issues discussed, watching Mary Tillett feels like having a slightly unconventional cup of tea with your grandma.
In many ways, Jam Tart/Lemon Kurd is exactly what you would expect from a Fringe show: monologues are hardly a new phenomenon at the festival.
But fifteen minutes into the first monologue, and throughout the rest of the performance, I began to succumb to the intimacy the medium of film afforded the show.
The quietness and stillness of the performances, and the proximity of the actress to the camera, created a feeling of privacy. 
I wondered if the same effect could have been achieved in a theatre, or whether this intimacy might have been somewhat lost if the performance had taken place in a darkened room, surrounded by strangers.
Jam Tart/Lemon Kurd makes for enjoyable viewing, in a familiarly Camden Fringe way. Perhaps a bit rough around the edges – but in this case, it works in its favour.
Jam Tart/Lemon Kurd is available to stream until 29 August, with tickets starting at £4. Find out more at camden.ssboxoffice.com/events/jam-tart-lemon-kurd.