Consultation needed on 'wide-ranging' changes to health service during Covid, say campaigners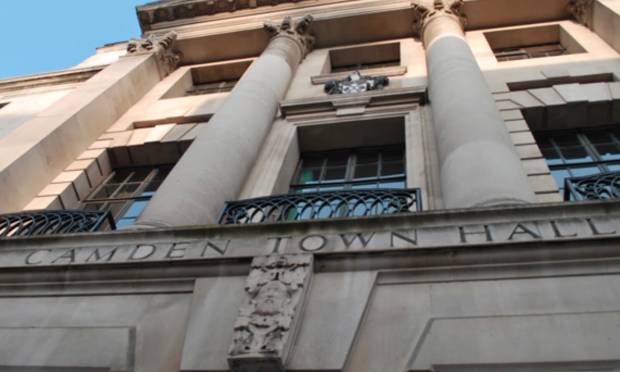 Health campaigners have stressed the need for further consultation should any of the "wide-ranging" changes made to the NHS in response to Covid become permanent.
The North Central London branch of NHS Watch stressed in a deputation to councillors in the region that their influential Joint Health Overview and Scrutiny Committee (JOHSC) should require all the changes under emergency powers be set out, and for a clear-cut statement to be made on whether any would become permanent.
Islington councillor Tricia Clarke joined campaigners in pointing to a "general lack of democratic oversight" in the alterations made to the NHS in response to the emergency.
The alterations include a move to digital GP services, a promotion of the system's preference that patients book appointments at A&E through NHS 111, and the redirection of services to different sites, including private hospitals.
The deputation from NHS Watch reads: "The government took wide-ranging but time-limited powers earlier this year to combat Covid. Emergency powers allowed this to be done without the statutory public consultation that would otherwise have been required.
"At the end of April, Sir David Sloman [NHS Regional Director for London] … outlined a highly centralised, streamlined and virtual approach to health and care, the acceptance of 'a different kind of risk appetite than the one we are used to' and scant mention of councils or consultation.
"He included a cryptic phrase 'new approach to consent through systematic deliberative public engagement e.g. citizens juries'. The whole tone of this document expresses a concern 'not to waste a good crisis' and to hurry to implement wide-ranging changes without adequate statutory consultation, changes high on the wishlist of health planners.
"Public accountability and the involvement of local authority service providers in proposed service changes matters because the NHS is ours and we need to hold to account those who exercise a stewardship role on our behalf."
NHS Watch called on councillors listening to request detailed health inequality impact assessments of the changes made.
It also called for any changes that would become permanent to be halted until local authorities are consulted. JOHSC is the main institution of local public accountability for health.
Committee chair Cllr Pippa Connor added her concerns on "barriers being thrown up" for those for whom English is not a first language, questioning in particular how any changes to how A&E should be accessed had been communicated to the wider population.
It was announced earlier in September that as part of a trial in parts of England, patients would be urged to book appointments through NHS 111 if they require A&E services.
Responding to quizzing by deputees and councillors, Rob Hurd, accountable officer for the Royal National Orthopaedic Hospital, stressed that all changes that are being made to services are "temporary", and in response to the emergency of the pandemic, adding that "best efforts" are being made to communicate with the public on the changes.
Hurd added that the impact on equalities remained "uppermost" in health bosses' minds, with a full impact assessment to be commission in the region over concerns around access to GPs through digital means.
Hurd said: "I would have to acknowledge the unprecedented impact that Covid-19 has had on health and care services, and the frontline staff who have been doing monumental work to keep things on track during that period.
"All changes are temporary and in acknowledgment of the legal obligation, before changes are made, of consultation to take place. We are responding to a national major incident, an unknown disease pandemic, and we are respinding as a health system, day to day, week to week, to what is in front of us.
"However, under emergency powers put in palce in the national emergency, we have had to a process whereby clinically led advice is leading day to day to respond in the best interests of residents as best we can."
Hurd told those listening that elective care was put back up and running in May, leaving medics with an "extreme backlog". The NHS' intention is to keep planned services of this kind going throughout winter in order to avoid the levels of cancellations and shutdown seen during the first phase of the pandemic, though he hadded that infection prevention control as a result would be "extremely challenging."
Hurd added: "We don't know when this is going to be over. We are planning for a range of scenarios, including for temporary changes to ensure we are resilient as possible and open for business as much as possible given the concerns that you rightly raise both at the impact of Covid-19 and the knock-on impact of services taht have had to be restructured to cope with that."