Hopes for Vagina Museum to become 'iconic' as Town Hall gives it licensing go-ahead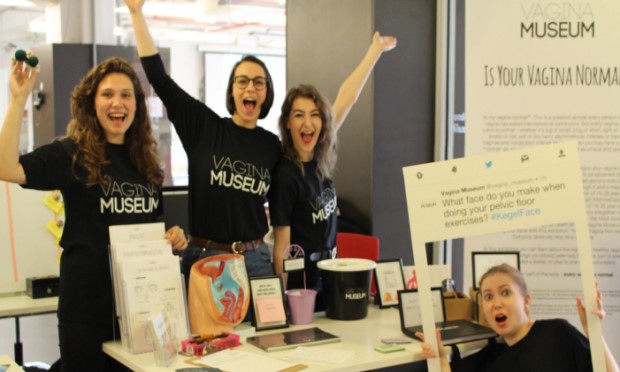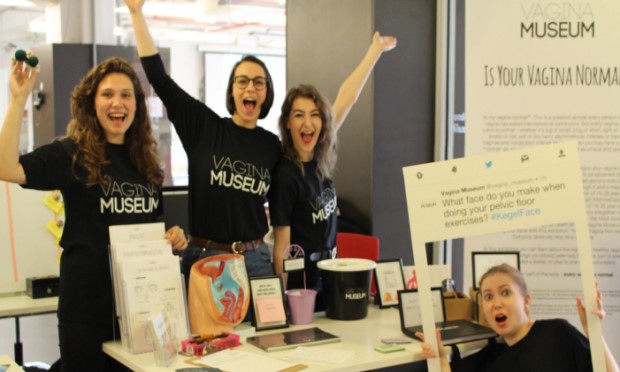 The managers of Camden Market have expressed their hope that the world's first Vagina Museum will become an "iconic" destination for the borough.
Representatives of LabTech were speaking at a meeting at which the Town Hall granted an alcohol licence to the Museum, despite residents' concerns over its potential to attract "rowdy" stag and hen dos to the area.
Curator Florence Schechter was on hand at the meeting to assuage residents' concerns, rejecting the idea of a ban on pre-wedding celebratory events on equalities grounds.
Schechter said: "The reason that I want to keep stag dos from an equality standpoint is because of the LGBTQ community.
"For LGBTQ people such as myself it can be very difficult to have a bachelor or a bachelorette party in a safe place, and if you go to any regular bar or pub, it can be very dangerous where people are saying, 'Oh, it's two women who love each other'.
"The Vagina Museum can be a place to help the LGBTQ people to celebrate their love in a safe way, where they won't be afraid of violence."
The Museum will offer other events alongside its exhibitions such as bingo nights, in which when a number is called, players will get a fact about the gyaecological anatomy.
Schechter explained that the nights would operate in an "educational but fun" way, where for instance, if the number four was taken out, the bingo slip would say, 'This is the average pH of the vagina of a person in their reproductive years'.
The curator also pointed out that, since the press launch of the Museum, she had received only one inquiry over a hen do.
Events are to be first assessed by the Museum team as to whether they fit the ethos, and will then be separately assessed by eight different people at LabTech.
A planning agent acting for the Museum said: "There is so much invested ideologically and by people in this museum, with it being the first of its sort, there is such an investment by people of significant pedigree.
"To risk what they have set up would be incredibly foolhardy, and it's not going to happen.
"Everything to do with equality and rights and feminism that is being set up in this museum would be ruined if it hosted the wrong kind of event.
The licence is time-limited to two years, after which it is planned for the Museum to move into larger premises in Camden Market.
Locals called for a ban on stag and hen dos being held at the museum, but after taking confidential legal advice concerning the Equalities Act, councillors did not add such a condition.
Resident Pat Thomas underlined that while the community had no issue with the theme of the museum, she called on the institution not to feature stag and hen dos in their advertising.
Thomas said: "Stag nights come third after hen nights and birthdays on the venue hire leaflet. If they weren't there, we would be taking a different attitude to this application.
"It's not that we think there would be a shortage of takers for the stag nights – I think there would be no shortage whatsoever.
"But it beggars belief that those on stag nights would have a respectful attitude towards the vagina and towards the aims of the museum.
"I don't think it's necessarily what the Museum and Labtech wants, but if they're making it the third thing in their venue hire ad, they don't appear to be not wanting it."
The Museum will now be able to serve drink between 6pm and 10.30 pm Monday to Sunday, with no more than 100 people admitted at any one time.
The Museum's first exhibition, Muff Busters: Vagina Myths and How to Fight Them, opens on 16 November.