Councillors agree to 'wholeheartedly' support Remain without debate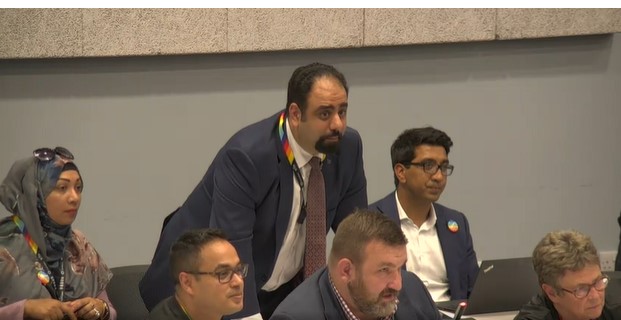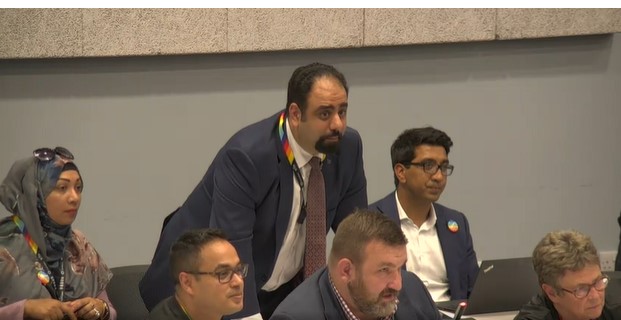 Camden Council has voted through a motion calling on the Town Hall to "wholeheartedly back and campaign for the UK to remain in the European Union" without a single word of debate.
As a result of time constraints towards the end of a full council meeting, Cllr Peter Taheri (pictured, Lab, West Hampstead) chose to forgo his right to a three-minute speech on the matter in order to "get it done".
Cllr Maryam Eslamdoust (Lab, Kilburn), Mayor of Camden, decided to move to a vote on the motion, a decision questioned by Cllr Luisa Porritt MEP (Lib Dem, Belsize), who said: "Normally we would have a debate about motions, and while I would obviously agree with the sentiment of the motion, it would have been nice to allow time to discuss it."
Cllr Eslamdoust responded: ""We have noted that, but we are going to a vote. It's in the interests of time, we've run out of time."
Camden residents voted overwhelmingly (74.8 per cent) in favour of remaining in the EU back in 2016, with the constituency seat of Hampstead and Kilburn in particular the 13th most Remain-leaning area in the country.
The motion, brought by Cllr Taheri and Cllr Leo Cassarani (Lab, Swiss Cottage), accuses central government of "scapegoating" immigrants and free movement as "toxic" austerity policies continue.
The councillors wrote: "Camden's values are internationalist and we unashamedly stand up for them. We believe in building an EU-wide progressive movement to take on our shared challenges like the climate crisis, preventing the rise of fascism and extremism, and ending austerity.
"We also believe that we need to work in the UK to tackle the inequalities that helped lead to Brexit and invest in our public services and communities.
"This motion calls on the council to wholeheartedly back and campaign for the UK to remain in the European Union, and to fight against a disastrous "no deal" Brexit at every opportunity.
"This council believes that any withdrawal agreement must face a confirmatory public vote, with Remain on the ballot paper. We call on residents, community groups and our institutions to support us in this approach."
In an email to Labour party members the morning after the vote, Jeremy Corbyn confirmed that the opposition party would campaign on a Remain platform in a second referendum.