'Never repeat Brexit': EU heavyweight Guy Verhofstadt joins the Lib Dems on the campaign trail in Camden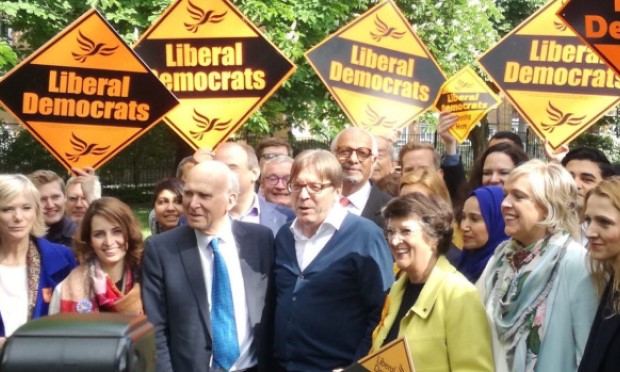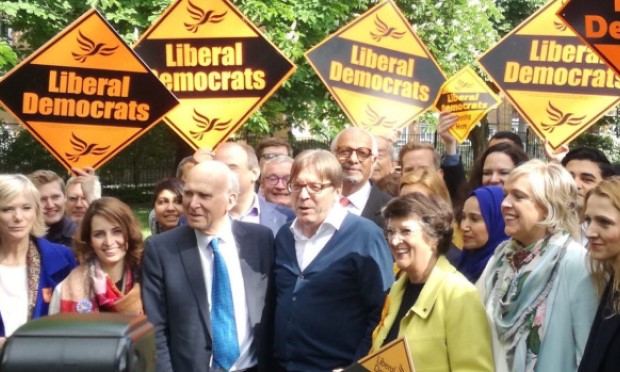 Camden's Liberal Democrats are celebrating a coup today as EU heavyweight Guy Verhofstadt flew in to join party leader Vince Cable on the campaign trail in the borough.
In the run-up to the European elections on 23 May, Verhofstadt called on voters to get behind the pro-Remain party – whose to-the-point campaign slogan, revealed yesterday, is 'Bollocks to Brexit'.
Verhofstadt, the European parliament's Brexit co-ordinator, said of his visit: "I'm not here as a Brexit negotiator. I'm here as leader of the Liberal Democrats for Europe to support the most European party, the Lib Dems."
He told journalists it is "clear that Brexit has done far more damage than has ever been predicted".
He added: "I think it's important to show that the European liberals and democrats support Vince Cable, support the Lib Dems in this difficult fight in Britain, in these European elections.
"Secondly, we want to show by coming here a message to the continent to say never repeat Brexit again."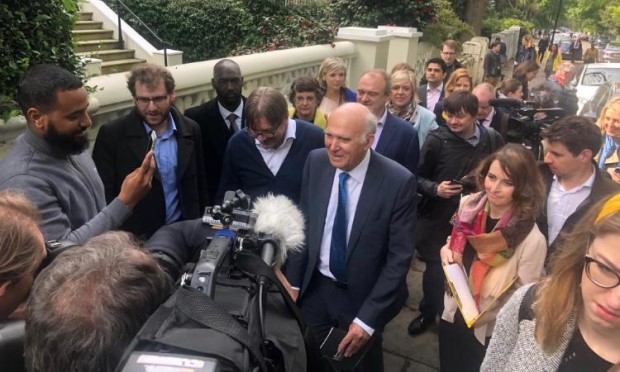 Camden councillor Luisa Porritt has been selected by the Lib Dems to stand as an MEP in London, and she described Verhofstadt's visit as a "significant" moment.
She said: "We were delighted to have Guy Verhofstadt and other candidates from our Belgian liberal sister party join us in Camden to campaign for the European elections.
"As Guy himself said, we are the strongest Remain party in the UK. We had the best results of any UK political party in the recent local elections, have the most members of any Remain party, and have called for a People's Vote since the day after the June 2016 referendum.
"It was significant that both he and our party leader, Vince Cable, chose to visit the constituency of Shadow Brexit Secretary Keir Starmer today.
"Labour members and supporters are feeling incredibly let down by their party and are prepared to support us as the unequivocal anti-Brexit party in these elections."
Almost 75 per cent of voters in Camden chose Remain in the 2016 EU referendum.
The European elections take place on Thursday 23 May.