Town Hall launches investigation into Spearmint Rhino following undercover sting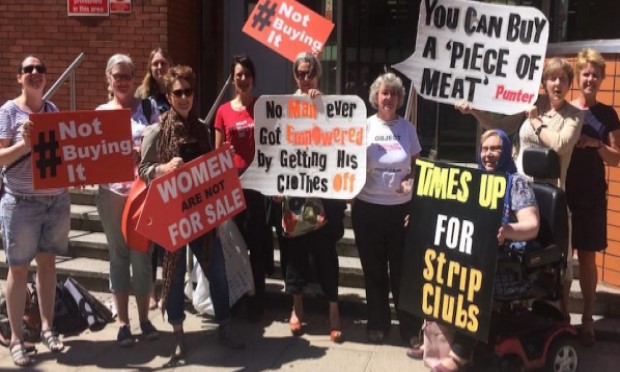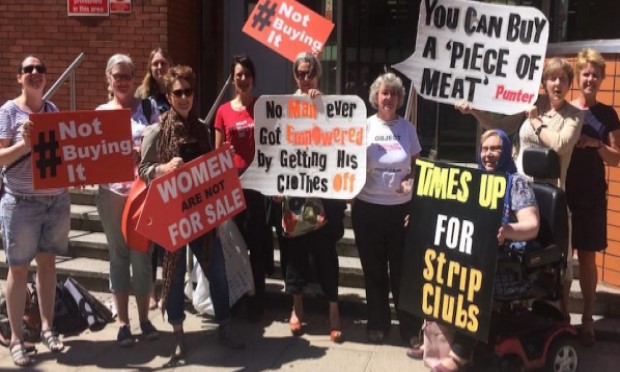 Camden Council has launched an investigation into the famous Spearmint Rhino strip club following allegations emerging from an undercover sting operation carried out by campaign group Not Buying It.
Two undercover investigators hired by the anti-exploitation group claim to have witnessed "rife sexual contact" within the club, which if found to be true by council enforcement officers would put the venue in breach of its licence.
Spearmint Rhino recently had its licence to operate renewed by Camden Council, in the face of strong objections by both Not Buying It and the Women's Equality Party.
Not Buying It CEO Dr Sasha Rakoff said: "The entire industry has yet again been exposed as nothing more than a brothel-lite, run by pimps in suits.
"It is perhaps the only industry whose business model means breaking the very conditions under which it is licensed.
"Close to 100 incidences have been recorded now in well over 60 clubs – at least one third of the UK strip trade – ranging from sexual contact to assaults, drink spiking and pimping.
"Why these clubs seem to be untouchable defies belief. It is actually extremely easy for councils to shut these clubs down simply on the grounds of their inappropriate locality, and this cannot be challenged in the courts.
"And yet, across the UK and despite the wide-ranging harms of the strip trade,
clubs are re-licensed year on year on year."
The two investigators detail visits in which they were straddled by dancers, who routinely touched their own breasts, genitals and anuses, in contravention of Spearmint Rhino's licensing conditions.
One claimed to have received a so-called 'milkshake', in which a dancer rubbed her breasts around the investigator's face and nose for an extra £20.
Dancers are not allowed to intentionally touch customers during performances or solicit payment for gratuities or sexual favours, according to Spearmint Rhino's code of conduct.
The club hit the headlines in 2002 when Camden detectives accused it of operating as a front for prostitution, but it avoided closure.
Not Buying It has now made calls for Camden Council to introduce a zero-clubs policy in its approach to sexual entertainment venues.
Spearmint Rhino has been approached for comment.
A Town Hall spokesperson said: "Camden Council recognises the seriousness of these allegations and remains committed to ensuring that sexual entertainment venues operating within the borough apply the highest possible standards that comply with licensing policy and prioritise the welfare of dancers and performers.
"The council has launched an investigation, and has been in contact with the management team at Spearmint Rhino in order to outline its concerns about the seriousness of the allegations, and to explain the immediate actions that need to be undertaken."
It is understood that the Town Hall is to begin a 12-week public consultation on its licensing policy relating to Sexual Entertainment Venues later this month.