Elephant in the Room, Camden People's Theatre, review: 'High-octane portrayal of depression'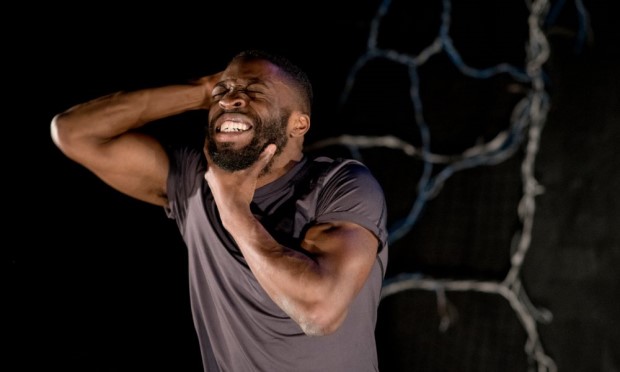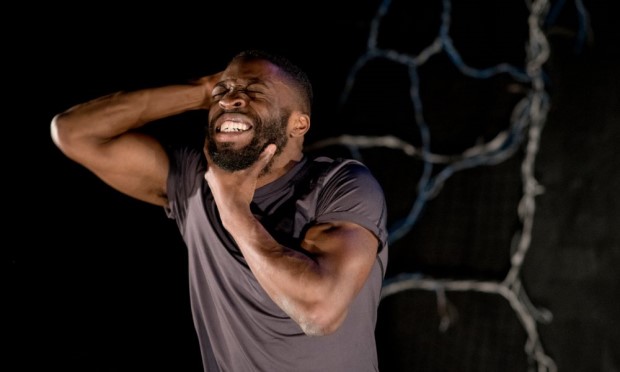 If you think a play about mental health problems might be gloomy, Lanre Malaolu will give you a huge surprise.
Elephant in the Room at the Camden People's Theatre is a high-octane solo performance of physical and verbal virtuosity.
Set in Hackney, this gripping portrayal of depression and anxiety uses dance and movement to depict what it feels like to be in the throes of a mental health crisis and not to be able to talk about it.
Michael is coach to an under-16s football club that has not won a match in three seasons, a circumstance that is emblematic of his feeling of being 'stuck'.
Routine daily activities such as getting up in the morning and getting dressed become massive challenges, and a walk down the street is transformed into a treacherous voyage.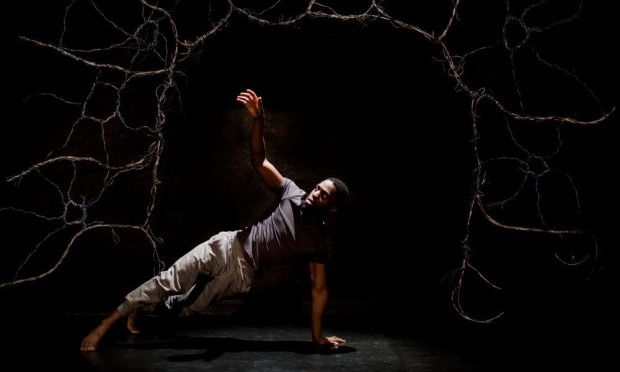 The reactions Michael gets from those around him are hardly helpful. A white psychiatrist dismisses his problems, and his black friends tell him to 'snap out of it'.
Having grown up in pre-hipster Hackney Wick, Malaolu has direct experience of how hard it is for a black working-class man even to talk about mental health problems, trapped as they are by stereotypes.
So Elephant in the Room starts non-verbally, using amazingly dexterous physical theatre techniques to draw you into the character's frame of mind.
When language edges towards experience, it begins with others' reactions.
Finally at the end of the hour-long performance, Michael is able to tell his own story – obliquely and haltingly, but it is the beginning of a conversation.
Elephant in the Room is on until 20 April at Camden People's Theatre, 58-60 Hampstead Road, NW1 2PY.