Council planners weigh up next phase of King's Cross Central development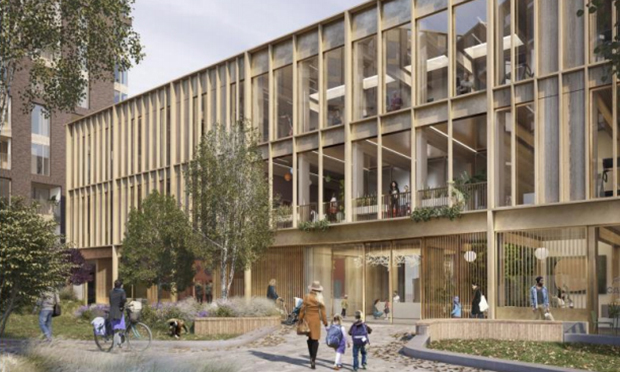 The next phase of the King's Cross Central development is to come before Camden Council's planning committee this week.
The third building on the Triangle Site on York Way, or W3, is envisaged as three storeys, with a gym in the basement, a cafe and retail units.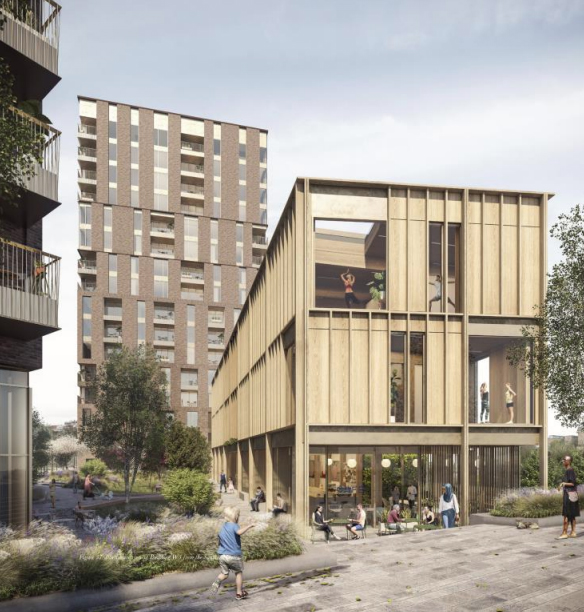 The building, which is up for outline planning permission on 14 March, and its two partners W1 and W2, are to be set in a triangular arrangement around a central podium garden on the 1.1 hectare plot of former railway land.
If approved, W3 will replace the temporary King's Cross Construction Skills Centre, which is to be relocated within King's Cross Central.
Camden Council said: "King's Cross Central, or 'King's Cross Opportunity Area', is one of the most significant sites of development and regeneration in central London.
"The site is delivering 2,000 new homes, office space and a variety of community facilities including a new primary school, a new home for Frank Barnes school, sports facilities and a community meeting facility along with new parks and open spaces."