Evening Standard's Russell Square festival cancelled due to 'local opposition'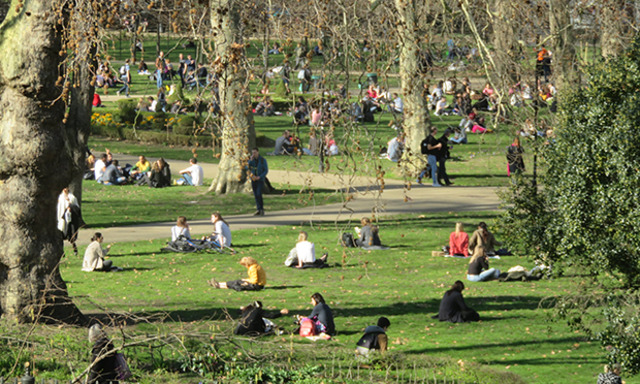 An application by the Evening Standard to hold a festival in Russell Square to celebrate London's culture has been cancelled in the face of significant opposition from locals.
Love London was envisaged as a 10-day event by ESI Live, the Evening Standard's live events division, and was designed with a capacity of just under 5,000 people.
Residents who had been concerned at the festival's impact on the area have welcomed the decision.
David Marchant, treasurer of the Russell Square Commissioners, said: "The community came together and Russell Square Gardens will not be destroyed.
"Any sunny day hundreds of local people sit and enjoy the gardens.
"This would have been lost if the damage of the event made the gardens unusable for about three months."
Marchant had been one of a number of residents who made a show of significant solidarity against the event at a 22 November meeting of Camden's licensing panel.
A committee made up of representatives of Bedford Estates, the British Museum, London University, SOAS, the Imperial Hotel and residents of Russell Square all voiced their unanimous opposition to the Evening Standard's proposals.
Love London had been intended to form part of the council's Camden Alive program, which aims to celebrate the borough's history and diversity.
A Camden Council email seen by the Local Democracy Reporting Service reads: "The Evening Standard have decided to cancel their application for use of space in Russell Square for the proposed Culture Festival.
"Their reasoning relates sadly to the opposition that they encountered from local stakeholders as well as the difficulty in securing full anticipated commercial sponsorship.
"In the meantime we are working with other interested parties for smaller and less impactful events.
"We hope that a Culture Festival in partnership with the Evening Standard can maybe return to us in future years."