Women's Equality Party protests strip club's licence renewal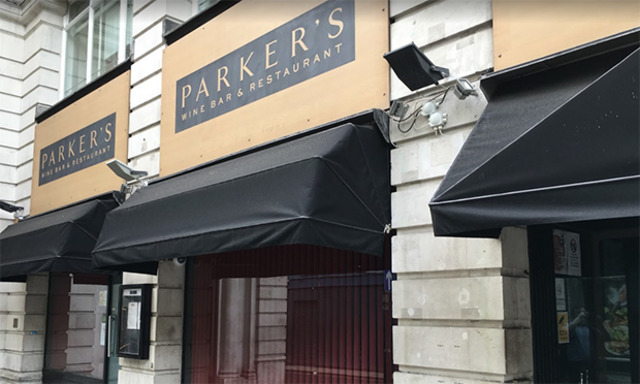 The Camden branch of the Women's Equality Party (WEP) is protesting to the council over the renewal of the licence of a Holborn strip club.
Parker's, in Kingsway, which was first granted its sex establishment licence by Camden Council in 2012, is applying for a renewal with new conditions including door security, dancer safety, and incident logs.
However, the WEP is challenging the renewal, and has said that Parker's' very presence in the borough breaches the Town Hall's duty on public safety, the prevention of crime and disorder, and enforcing the Equalities Act.
A letter sent from the WEP to Camden Licensing said: "Strip clubs are the very definition of harassment, victimisation and intimidation for the women working in them.
"Furthermore, it is clear that no amount of 'regulatory measures' can prevent this.
"This is substantiated by countless testimonies from women who have left the industry, by academic research, and by over two-dozen press exposes.
"Testimony from women who have exited the industry confirm that behaviour in the clubs constantly exceeds the Code of Conduct agreed to in the application.
"For instance, there is no way a dancer will not 'straddle the customer' as part of their dance – this is what customers expect from their dancers. To refuse is to – at the very least – lead to a loss of earnings, and in some cases harassment, verbal abuse and coercion."
Going on to cite claims of clubs being a hotbed of criminal activity, including rape, prostitution, drug-dealing, and theft, the WEP calls on the council to provide an "exit strategy" for women working in Parker's and similar establishments.
However, Parker's in its turn has provided supporting testimony from its dancers, who claim that a Code of Conduct is in fact adhered to, with one characterising the venue as a "caring organisation" and "one big happy family".
One supporting claim read: "I have been working as a dancer at Parker's for four years. I have also worked for a London council contact centre and have aided my mother with fostering work, as she is a foster parent.
"I choose to be a dancer and to work in this industry. I love the dressing up element and I have a lot of fun working as a dancer. I am very good at talking and I love to meet new people.
"To get paid for using these skills and for doing something I love is a bonus. Parker's has been, by far, my favourite place to work.
"Since I started working at Parker's there have been regular updates and training on the codes of conduct.
"The house mother and managers talk to the dancers about the code of conduct and what is and is not acceptable by dancers and customers.
"I am aware of the objections lodged against the licence renewal, and disagree with the negative assertions generally about the industry.
"I strongly support the operation at Parker's, and would be happy to meet with licensing officers to discuss my dancing experience."
Parker's' licence renewal will be decided at Camden's licensing (sexual entertainment venues) 21 February sub-committee meeting.