Hampstead café accused of 'hostile and intimidatory' behaviour by neighbours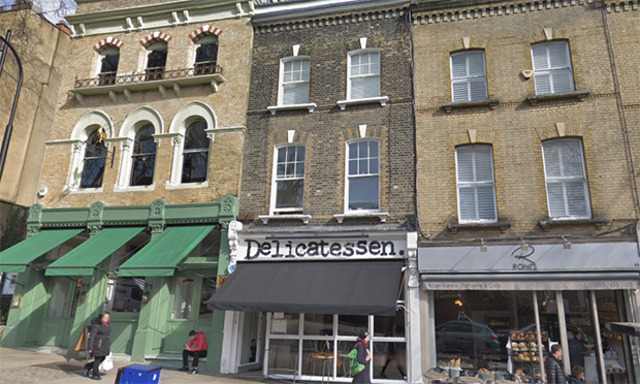 A Rosslyn Hill café is being accused by neighbours of behaving towards them in a "hostile and intimidatory" way.
The Hampstead Delicatessen, located near the bottom of Hampstead High Street, is applying for an extra hour to be added to its licence so that it can offer late night refreshment.
It describes its modern Middle Eastern menu as "a culinary journey that travels from subtle, delicate flavours to bold, colourful bites".
However, the café's neighbours are resisting the application, saying that they have felt "threatened" in the past by the business.
An objection submitted in public to Camden's licensing sub-committee says: "We live opposite the Hampstead Delicatessen and initially welcomed its arrival as a contribution to the vibrant and diverse café culture in Hampstead.
"We were excited by the new cuisine the Hampstead Delicatessen offered and expected that it would contribute to local amenity.
"Unfortunately, although the Delicatessen is a pleasant neighbour during the day and early evening, we have been repeatedly troubled by noise and nuisance late at night and in the early morning.
"Some evenings the Delicatessen attracts rowdy guests who have prolonged arguments and make considerable noise, occasionally into the early hours of the morning."
Camden Council is to decide whether or not to extend the Delicatessen's license at its licensing sub-committee on 22 February.