Almost 100 proposals made to address budget deficit of up to £40m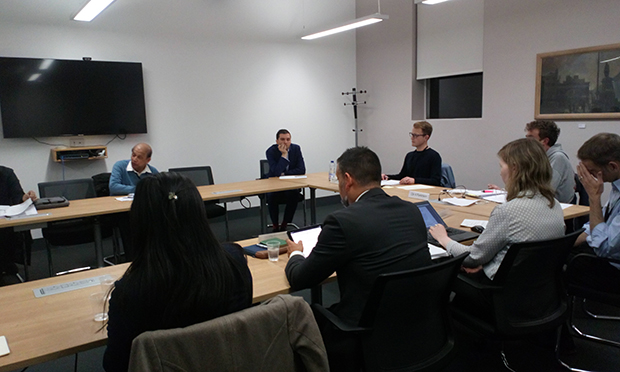 Almost 100 cost-cutting proposals are being looked at by Camden Council as it tries to tackle a ballooning budget deficit caused by the slashing of grants from central government, inflation and a rising demand for its services.
Ninety-four money-saving measures are being pored over as part of Camden's medium-term financial plan, which aims to save between £35m and £40m between 2019/20 and 2020/21 and, if given the go-ahead, would have a "significant impact" on how services are delivered in the borough.
According to Camden Council, the main reason for the widening funding gap for 2019/20 is cuts in grants from central government, as well as inflation and the growth in demand on its services.
The report reads: "The scale of the government's cuts mean that tough choices are unavoidable. But through continued innovation, a focus on prevention, integrating and joining-up services, and working closely with residents and partners, we can mitigate their worst impacts."
Cllr Alison Kelly (Lab, Haverstock), praised the efforts made by officers in difficult circumstances, who warned in the report that "tough choices" are ahead.
Cllr Kelly said: "It's a terrible context in which we're operating that this government has created for us, but I really would like to thank officers for the work that has been done, because I've never seen a paper of this high quality before. Every way you look at it, it gives an answer, and despite the awful context of you having to produce this, you're looking for solutions all the way through."
Camden has seen a 54 per cent reduction in its like-for-like funding since 2010, which has seen the Town Hall forced to make £169m worth of savings. Almost a quarter of its workforce is now gone, or 1,140 full time equivalent positions.
Implications for further staffing changes are mentioned in around a third of the proposals.
Plans include a 're-think' of how residents can contact the council, the use of libraries as community hubs, and a review of how Camden's Council Tax Reduction Scheme is delivered.
One proposal which raised eyebrows with councillors was the phase out of the use of paper scratch cards for visitor parking permits, moving to an electronic service, saving the council £30,000.
Cllr Andrew Parkinson (Con, Frognal & Fitzjohns), who chaired the 11 December meeting of the resources & corporate performance scrutiny committee, said: "Looking not just at the financial savings but on the impact on residents, there will be a minority but a significant one who aren't online who will be affected by that. Given the small in the scheme of things degree of savings, is that something that can be looked at again?"
Camden's executive director corporate services Jon Rowney responded: "This is an area where we have done lots of analysis. FIrst of all, the overwhelming demand is for permits to go online, and that's how people expect to interact with us. But we're very conscious that there a number of people who don't want to go online or don't have the skills to do so, so we'll be setting up an arrangement where you are able to call and pay for this over the phone."