'I'm a bit frightened, now': Warnings imminent cost increases could cause 'whole range of schools to fall off cliff'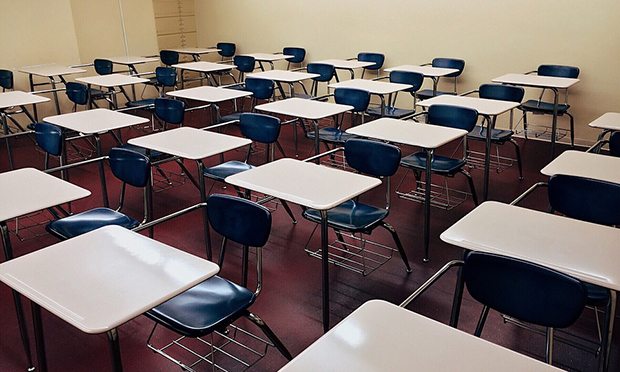 Camden headteachers have thrown up their hands in horror at a forthcoming financial squeeze, as school budgets will also be forced to dig deep to fund a looming pay increase for school support staff.
Schools are braced for future pressures including a real terms funding freeze of up to eight per cent by 2019/20, a teachers pay award which is as yet unfunded by an estimated £450,000, and rising pension contributions of £2.7m by September 2020.
Headteachers speaking at a 4 December meeting of Camden's schools forum questioned imminent pay rises for support staff of which they had not been informed, which could have an impact of up to £425,000 for voluntary-aided schools and up to £848,000 for community schools.
Victor Saunders, Camden's schools budget financial advisor, said: "I fell off my chair when I heard it myself. When we met with Human Resources they said it's been in the ether for a couple of years now. That's what they told us, because it's the first time I've heard about it.
"It's supposed to take place on 1 April 2019. The options are whether they assimilate the staff first and give them a pay rise, or then give them a pay rise and then assimilate them, and that has two different costing implications.
"It's the more expensive one that has been recommended by the Greater London Provincial Council, and Camden are still looking at what it's going to put in its pay recommendation to schools."
According to a report presented by Saunders, Camden schools have suffered a real terms reduction in their spending power of around 16 per cent.
This is due to the grant available to schools will not be increasing by inflation over the next few years, with the council advising schools to produce three-year rolling forecasts in order to budget sufficiently for the future.
Gospel Oak Primary School headteacher and meeting chair John Hayes called for immediate and wide-scale preparation on the part of the borough's school bosses.
Hayes said: "January, February, March is all we've got to plan for the funding freeze, the teachers' pay award continuing, with assumptions that we have to add two per cent each year to that, the uncertainty whether the salary grant will continue beyond the 18 months that we've got it for, and then an unfunded support staff pay increase, which will have a massive impact on our teaching assistant bill particularly.
"This needs to be raised directly with schools and governors as soon as possible. The complexity of it could well be passing them by.
"Falling off the financial cliff has happened in some places, but generally speaking in Camden we've all been prudent and sensible and careful enough for no utter disaster to take place.
"My fear is that we've got to that point where the sheer weight of pressure is going to cause a whole range of schools to fall off that cliff.
"That's something we need to be ready for soon, so that we can work together to mitigate the impact of that if at all possible. I'm a bit frightened, now."