Cricklewood Supersave's licence revoked as sniffer dogs discover over 34,000 illicit cigarettes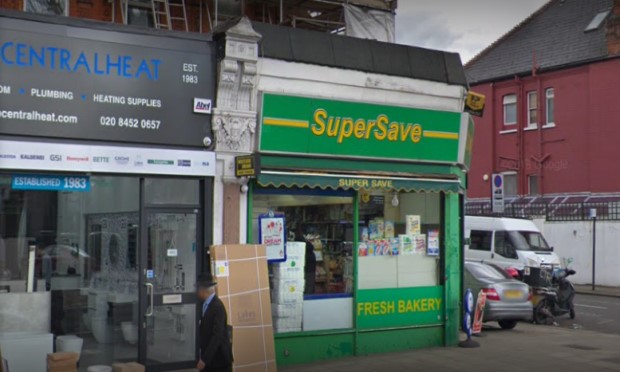 The owner of Cricklewood Broadway's Supersave has seen his premises licence revoked after sniffer dogs found large amounts of illegal tobacco products boxed up in his basement.
Just under 35,000 cigarettes and 9.45kg of rolling tobacco were seized during the August raid.
Open cigarette packets were also found behind the counter with cigarettes missing, indicating to trading standards the sale of single cigarettes.
Visibly emotional owner Farqan Makin claimed at Camden's 6 November licensing panel that a run of bad luck had led to his decision to put the illicit products up for sale.
Makin, who frequently paused to collect himself as he spoke, said: "I've owned the business for one year now. I studied business management at Middlesex University. When I finished, I joined Uber because I needed some money, then I had this opportunity with the shop.
"It was all completely new to me, and on the first day I got the business, I was really hard-working and motivated. I opened early and closed late, giving it my best shot.
"On 5 June, my shop was burgled, and they caused a lot of damage. A few weeks after it was my wedding, and I'd picked myself up and was doing all right, but then my fridge unit broke down in the hot period of the year.
"In mid-August, a gentleman approached me in the shop and asked if I wanted to buy cheap cigarettes. He told me it was literally gold, and that every shop does it. I just went for it, and knowing my luck, two or three weeks after, trading standards came in.
"I knew it was wrong, but at the time I was in a very bad state, and it was one of the things that I was relying on to get me out.
"When I told this guy trading standards had confiscated it, at first he told me I was lying. He started swearing at me, and I haven't seen him again, but I know that I'll be in trouble if he sees me on the road or somewhere, as it's a high quantity. I've lost basically everything. I'm about to become bankrupt."
According to trading standards' account of the raid, Makin had initially claimed to be an employee on their arrival, before admitting he was the owner.
Trading had been taking place under the licence of previous owner Javed Iqbal, who no longer has an interest in the business.
According to trading standards officer David Hunt, the supply of illegal tobacco products is linked to the funding of organised criminal activity such as people trafficking.
Trading standards' application to revoke the licence was also supported by a Labour/Co-operative councillor for Fortune Green, whose details were routinely redacted.
The councillor called the trading of illegal tobacco "clearly unacceptable".
Cllr Leo Cassarani (Lab, Swiss Cottage), said: "The operator of the premises willingly purchased over 34,000 illegal cigarettes and over 9kgs of hand-rolling tobacco. It doesn't paint the picture to me of a well-run business.
"To me it erodes any confidence that our licensing objectives were being furthered. It's welcome that if the premises were sold it might have a fresh start, so I would be minded to revoke the licence based on what's been going on."
Cllr Jonathan Simpson (Lab, King's Cross), cabinet member for promoting culture and communities, who chaired the panel, added: "Under the circumstances revoking would be the cleanest option, because of the gravity of what's been outlined and the fact that the premises has not had an official designated premises supervisor for so long."