Problem building leaves Covent Garden residents 'disempowered and hopeless'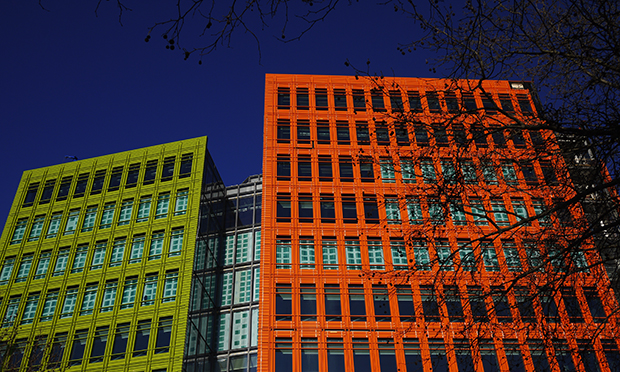 Residents of a Covent Garden apartment block have been left feeling "disempowered and hopeless" after a long history of problems with their building.
Occupants of Matilda Apartments in the Central St Giles development have complained of long-term loss of water supply, heating and hot water, as well as faults with the building's pipework, electrics, doors and windows.
Resident Azeem Ahmad told a 25 October meeting of Camden's housing scrutiny committee that whilst service had improved recently under new leaseholders Clarion Housing Group, the problems experienced within the block had been an "absolute nightmare".
Ahmad said: "Two years ago, we had no water in the entire building for six days. There was a standpipe in the street for us to get water from.
"We were told not to flush our toilets, and that was in the summer.
"There have been many issues like that over the eight years that I've been living there.
"We acknowledge that Clarion is trying to improve, but there have been major issues with the management of these incidents that Clarion repeatedly say they learn from. However, issues persist, and there's still a long way to go.
"There's quite complex ventilation equipment in the building. We've not had that system maintained, so we've had soot coming into our flats.
"Clarion having a plan of action [in response to complaints] does not guarantee the resolution of the issue, leaving residents feeling disempowered and hopeless.
"Residents are really frustrated, and after eight years, very cynical that we're going to get an appropriate response."
Ahmad also complained of increasing service charge bills, up an extra £650 over the last two years, and called for a review of Clarion's management of Matilda Apartments.
The block was formerly managed by housing association Circle 33, which attracted 26 per cent of all referrals to the council's housing enforcement team between January 2015 and December 2016.
The current leasehold is held by Clarion Housing Group, which was formed in 2016 as a result of a merger between Circle and Affinity Sutton.
Referral rates have gone down under Clarion management, sitting at 15 per cent of all Camden cases between January 2017 and September 2018, though Clarion says the block remains "challenging".
Cllr Sue Vincent (Lab, Holborn & Covent Garden) supported residents' concerns, saying that her casework was "rammed" with complaints relating to Matilda Apartments, stating that the block had "huge infrastructure problems".
Neil McCall, CEO of Clarion, was also present at the meeting to respond to council scrutiny of the housing association.
He said Clarion is endeavouring to solve the ongoing problems with better staffing and more robust supply chains, as well as attempting to improve the complaints service.
McCall said: "It is a building with challenges. It has a separate management agent as well, which further complicates it.
"The heating system causes additional problems. We recognise the picture painted by residents. It's a difficult building to manage and own.
"We would like to think that we are the best option for owning and managing it as a housing association, but ultimately we recognise that if we're not delivering that service, and we can't convince the residents, we'd be happy for another housing association to take that on if they wanted to."
Cllr Douglas Beattie (Lab, Kilburn), who chaired the committee, asked for a progress report to be given to the council in six months.
Completed in 2010, the £450 million Central St Giles development was designed by Italian architect Renzo Piano as a "fantastic place for people to work", with green design features such as a biomass boiler, which generates 80 per cent of the buildings' heating, and a rainwater recycling system to service the lavatories.