Councillors 'shocked' by number of children in overcrowded homes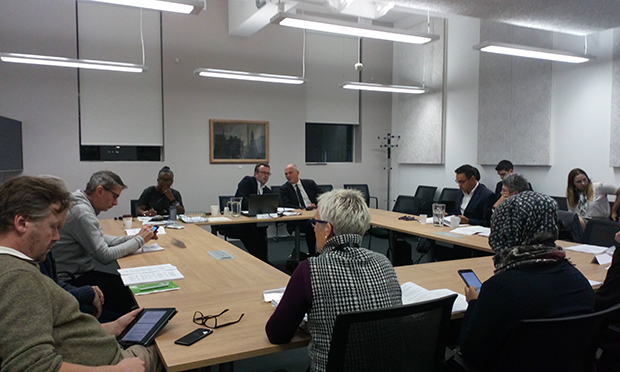 Camden councillors have voiced their "shock" at the levels of poverty and overcrowding experienced by children and families in the borough.
The north London borough has the 10th highest rate for child poverty in the UK, with 39.9 per cent of children living in poverty in 2018, according to data from the Centre for Research in Social Policy.
Over half of all households allocated a council property experienced overcrowding and were rehoused in the 33 months to September 2018, with 1,200 families relocated – including 1,884 dependent children, 799 of whom were severely overcrowded.
Cllr Stephen Stark (Con, Hampstead Town), Camden's opposition whip, said: "A lady in my ward is a single mother with two children living in a one-bedroom flat, which was totally unsafe for the children. They're still living in those conditions.
"It is a major problem when you see it first-hand. I'm in Hampstead, which is an affluent area. You think everyone's living in palatial palaces, but a lot of people aren't, and they need as much help as we can give them."
Cllr Samata Khatoon (Lab, St Pancras & Somers Town), Camden's deputy whip, added: "I found this quite shocking. There are a lot of families who are unemployed and living in overcrowded conditions. I'm really worried about my ward."
The Town Hall introduced a new scheme for how it allocates housing in January 2016, with overcrowding now giving families on the waiting list more points towards a council property.
The scheme has resulted in a 226 per cent increase in the number of children rehoused from the most severe overcrowding compared to the previous policy.
Councillors sought clarity on whether a dedicated team was in place with a specific brief on overcrowding.
Cllr Angela Mason (Lab, Cantelowes), cabinet member for best start in life, presented the figures to the 23 October meeting of the children, schools and families scrutiny committee.
Cllr Mason said: "The poverty figures for Camden as a whole, and [Cllr Khatoon's] ward in particular, are shocking. I think people think of Camden as quite well-heeled, but we do have very high degrees of poverty.
"One of the many problems is that there's not enough larger accommodation available in Camden.
"There's a glut of studio and one-bedroom flats with not enough two-bedroomed properties, and it's been very difficult for the council to build more social housing."
Cllr Mason added that based on the scrutiny committee's concerns she would "go back and talk to housing allocations" on the issue of an officer dedicated to tackling overcrowding.