Councillor commits to 'holistic approach' to domestic violence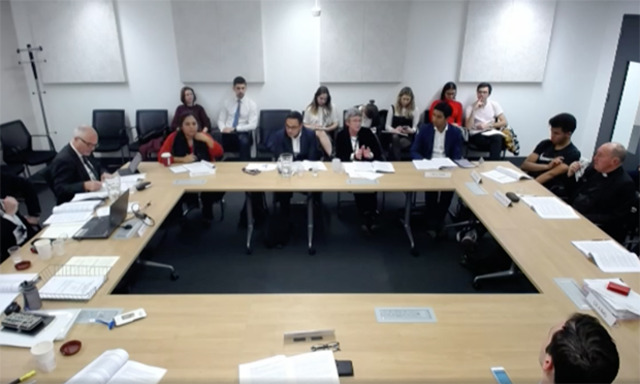 Camden's families and education boss has called for different parts of the council to work together to tackle domestic violence.
Cllr Angela Mason (Lab, Cantelowes), cabinet member for best start in life, warned that domestic violence remains "disturbingly common" in referrals, and called for a more "holistic approach" to it.
The number of cases, discussed at the council's multi-agency risk assessment conference, with a child in the household is on the increase, up from 383 to 455 in the past year.
Cllr Mason said: "We studied a case in which a woman in council accommodation was consistently confronted by housing processes which did not really allow for a recognition of the risk that she was experiencing from her partner.
"It was because they were two parallel systems that didn't come together, and there was no way of unlocking the logjam over it.
"It took nearly 18 months to resolve, in which time the violence did escalate.
"It's about getting in earlier and having a proper integrated system between Camden Safety Net, housing and social work about how to deal with such cases."
Cllr Mason added that different systems ought to share data, with an eye towards an early intervention and preventative approach to such cases, saying that "protocols" separate out the elements of a case, rather than allowing it to be viewed as a whole.
Camden Council is to conduct a whole systems review of domestic violence and abuse, with a view towards "making it everyone's business" through joint working across the Town Hall, police, health services, and voluntary organisations.