'Run to the Moon' suggested by council in bid to tackle obesity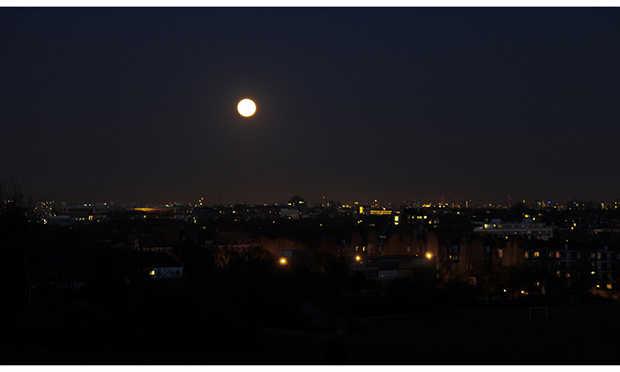 A borough-wide 'run to the Moon' is one of the ideas being considered by Camden Council in its drive to tackle obesity.
The lunar jog, which would see residents collectively run the equivalent distance to the moon and back, was pitched to a 16 October meeting of the Town Hall's health and wellbeing board.
The suggestion was made as part of a campaigning approach to engage residents more directly in the council's Camden Can initiative.
Other ideas included another collective goal to 'lose a million pounds' through exercise, or to set a target of 10,000 individual pledges to join the drive across Camden.
Cllr Georgia Gould (Lab, Kentish Town), leader of the council, said: "I like the idea of a run to the Moon and back, or dance, or swim.
"If people recorded their activity, and there was a sense of building it together, I think that is an inspirational moonshot that people could get involved in.
"People could get rewards points, as we do with recycling. It also links into social isolation, as a lot of these physical activities are done together."
The midpoint between the Moon's closest approach and its apogee is 238,855.5 miles.
If a tenth of Camden's 253,400 population were to sign up to the pledge, each participant would have to cover 19 miles to reach the target of getting to the satellite and home again.
The board also discussed the importance of making its shared goals inclusive, in order to enable disabled people to get involved.
Jason Strelitz, deputy director of public health, said: "The huge challenge around obesity that the whole world is grappling with is not going to be addressed by coming up with a bright idea of a project here or there – we need to make a step-change.
"People understand the basic health messages – the issue is not that people need to know that they should have a healthier diet and be more physically active.
"We all know that. I know that, and I don't live like I know I should. The barriers are economic, social, cultural, and psychological.
"We are discussing what the benefits might be of having and agreeing an ambitious and shared public goal around this agenda.
"It's not taking a didactic approach on what you need to do to be healthy, but to make a call to action around health and wellbeing.
"It could be 'lose a million pounds,' but we don't know if that's very Camden. It could be to run to the moon and back, or to get 10,000 pledges as individuals across the borough."
The board also recognised that Camden Can has not been clear in its goals, with a potential "muddling" of its message with the Healthy Schools initiative.
Cllr Angela Mason (Lab, Cantelowes), cabinet member for best start in life, said: "We've got to have the doctors onside with this, because people don't respect council officials, but they take notice of a doctor or a teacher.
"My initial reaction is not to dump what we've done, but pursue an ambitious programme for six months to try and get Camden Can right, and use that to prepare for a second stage which we plan to work out in more detail. We the council and partners need to put resources into this.
"Businesses have told us that the problem with Camden Can is that, as we're doing air pollution now, we can sort of crowd out messages, so we have to think about that."