Council to train up 'community champions' for health and wellbeing pilot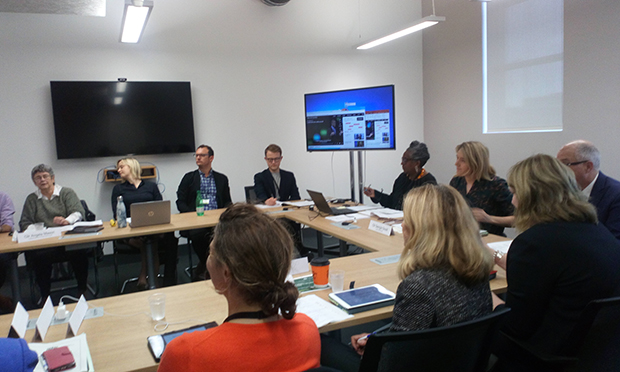 Camden residents are to be trained up as community champions by the council in an effort to tackle health inequality in the borough.
The Town Hall will recruit, equip and develop champions from various estates, who will then use their skills and local knowledge to offer support to their neighbours.
The council hopes the scheme will build the capacity of residents to work together to address problems that are important to them.
Julie Billett, Camden's director of public health, said: "This could be a really exciting piece of work that would take us forward to the next stage of development in our neighbourhood working in Camden.
"We're looking to unlock and unleash the assets and energy that's present in our neighbourhoods.
"We would fund a community organiser, whose task would be to go out into the community and try and identify, build and draw in those members of the community who would then be willing to step forward and say, 'I'm willing to be a community champion.'
"We've identified some resource and ability to support the community champion programme over the next two to three years."
Cllr Angela Mason (Lab, Cantelowes), cabinet member for best start in life, said: "I think it's wonderful. There's been lots of gos at this in various ways, but organising it around health I think gives it a sharpness and an edge which would be quite valuable."
Billett added that the scheme was informed by work done around the evacuation of the Chalcots Estate in 2017, which highlighted to the council that "estates are really important units of neighbourliness in Camden, but where there is also quite a concentration of key health and wellbeing issues within our residents".
Health inequality in Camden remains high, with men and women in poor areas dying 9.5 and 7.3 years earlier, respectively, than those living in wealthier areas, according to figures from 2017.
Mortality files from the Office for National Statistics from 2015 show that coronary heart disease/myocardial infarction (CHD/MI) is the single greatest cause of death for both men and women in Camden.
The community champion scheme was laid out at a 16 October meeting of Camden's health and wellbeing board, which gave the idea its support.
A steering group on the scheme is expected to be formed in advance of a pilot in Kilburn next year.