Lettings agency faces possible court action over HMO violations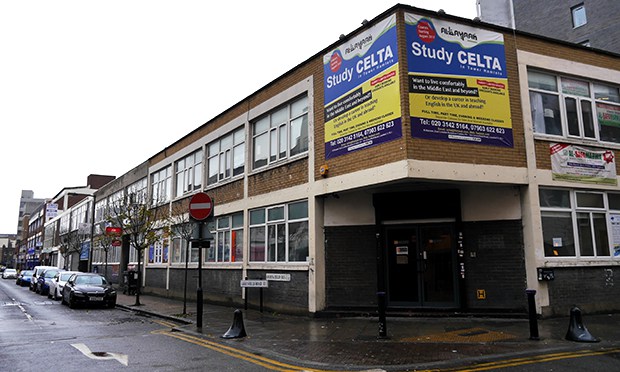 Camden residents say they are taking a lettings agency to court after months of unsafe living conditions left them "very stressed" and "doing everything to stay out of the house."
The three tenants, who wish to remain anonymous, are seeking a Rent Repayment Order (RRO) from London Corporate Apartments Limited (LCA).
They told the Citizen that officers from Camden Council found their property in violation of Houses in Multiple Occupation (HMO) regulations.
Speaking to the newspaper, the tenants, aged 20, 23 and 28, described how, having been moved by the lettings agency from a flat which was too far from public transport to serve their work needs, their situation quickly deteriorated.
One of the previous tenants said: "Within the first few days we were struggling to get back home after work. After some weeks we were able to make LCA move us to another of their flats – paying them a £440 'relocation fee'.
"The agent told us we were going to share this flat with only two other tenants and as the zone was better for transport, we accepted and moved there at the end of May [2018].
"Here was where the nightmare became even worse. We soon discovered that the flat was shared with five other tenants (so eight in total with one bathroom), and the house was in bad condition.
"The smoke detector was not working, the drains in the kitchen and bathroom were blocked, the electrical power sockets were at an incorrect and dangerously low height, there were several broken windows, and it was dangerously over-occupied.
"We asked straight away to end the contract and that they let us move out, reporting all of the reasons, and fixes the house needed. They refused our request, and told us we had to stay until they found replacement [tenants].
"Not being sure of our rights, we paid another month hoping they would quickly find a replacement.
"In the meantime I started getting advice from Citizens Advice. We discovered that the house we were staying in does not appear on the HMO register. I also discovered that the prices of the rooms were completely random compared to our other flatmates."
Under Camden Council's guidance for landlords with HMO, flats with six to ten residents sharing bathing and WC facilities should have access to two full sets of facilities. The properties must also appear on Camden's public register of HMOs. All HMOs in Camden must comply with these standards.
The License to Occupy contract the tenants signed with London Corporate Apartments Limited as their Service Accommodation Provider cites a monthly fee for the room of £951.66, which includes a cleaning fee.
The tenants, who have since moved out of the property, added: "We had a Camden Council officer visit the house and he confirmed that the lettings agency is in breach of contract. Thanks to the Camden Council officer that helped us, we are taking court action to get our rent money back.
"Since the house does not have an HMO licence, the landlord is taking money illegally and all our rent would have to be repaid – our rents and of all the other tenants.
"We managed to get out after threatening to report them to the council.
"The manager agreed to let us vacate, but with the proviso that we would lose our deposit."
In an email to the tenants seen by the Citizen, an LCA agent said: "We are very disappointed that you are not happy with the property as we have moved you courteously to this property from your previous property.
"All issues are being looked into and will be fixed but we do not accept this behaviour from you, making threats to get us to cancel your agreement.
"We can work together to find a solution and the best way would be to find a replacement.
"We are not scared if you report us to anyone as we are not an illegal company and we really care for our customers."
A spokesperson for Camden Council said: "The Council's Private Sector Housing team are currently investigating this address and the Homeless Prevention Team can advise any client that approaches the service of their Housing options and security of tenure.
"As this is an ongoing case, we cannot comment further at this point."
London Corporate Apartments Limited was offered an opportunity to respond to the tenants' allegations, but did not do so by time of publication.
Camden Council's advice for tenants who live in the private sector can be found here.