Kafka's Dick, review: 'A searing analysis of vanity and ambition'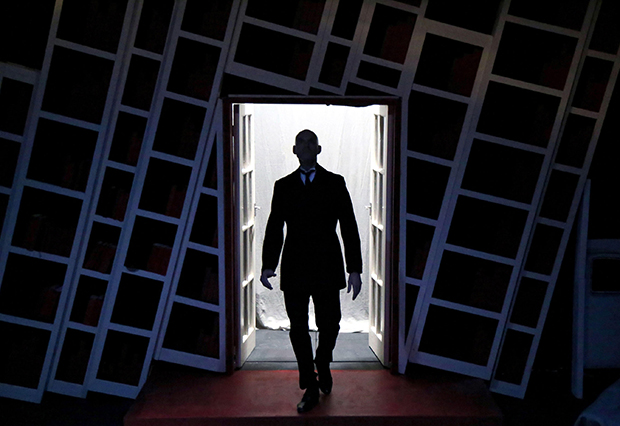 Alan Bennett's postmodernist farce Kafka's Dick is an amusing take on celebrity in the literary industry that opened on 26 June for a five-day run at Upstairs at the Gatehouse in Highgate.
First performed at the Royal Court in 1986, the play was staged by Tower Theatre Company two years later.
Now three decades on, the company is revisiting this satirical allegory in their last season as an itinerant amateur dramatic group, prior to taking up permanent residence in Stoke Newington in the autumn.
In a whimsical pastiche of the early 20th century author's phantasmagoric conceits, Franz Kafka, his friend Max Brod and his reviled father materialise in the sitting room of Linda and her husband Sydney, who like Kafka works in insurance and pursues his literary ambitions on the side.
Beneath the light banter that ensues is a searing analysis of the vanity and ambition that underlies much literary criticism. The play's main target is critics who build careers for themselves by assessing (and revising assessments of) the most personal details of the authors they claim to respect, often on the basis of scant evidence. The member of the play's title is no longer a private part when hermeneutic dissection puts it and other aspects of the writer's life on public trial for crimes unspecified.
Directed by James McKenderick, this light-hearted and eminently watchable production includes assured performances from Jacob Trenerry as Kafka and Matthew Ibbotson as Sydney.
Kafka's Dick is on at Upstairs at the Gatehouse in Highgate until 30 June 2018.