More than 480 Camden council homes sold under right-to-buy, prompting mixed party responses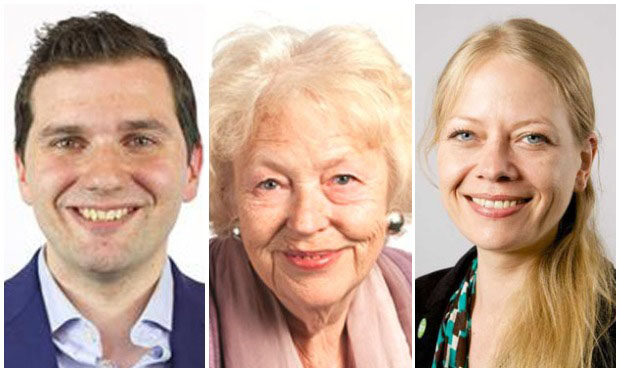 More than 480 council homes in Camden have been sold into private ownership in the last six years under the right-to-buy scheme, prompting mixed responses from the council's opposition parties.
Camden has seen 486 council homes sold under right-to-buy since 2012/13, with the number rising from 21 in that year to 145 in 2014/15.
However, the number has dropped every year since then, to 114 in 2015/16, 86 in 2016/17, and 44 in 2017/18.
Green Party councillor Sian Berry called the figures "shocking" and "a terrible blow to families on waiting lists for affordable homes".
But Conservative group leader Oliver Cooper defended right-to-buy and said the Labour-run council's"illogical crusade" against the scheme was a "thinly-veiled assault on home ownership".
The figures – provided by Camden Council – follow a recent Local Government Association (LGA) report which finds two thirds of councils have "no chance" of replacing homes lost under right-to-buy.
It said 60,000 homes were sold through the scheme in the last six years, for on average half the market rate, leaving councils only able to build or buy 14,000 new homes to replace them.
However, the impact of this on Camden was disputed by Cllr Cooper, who said the borough's expensive homes means the council receives more right-to-buy money from purchases than the national average.
Cllr Cooper also said: "With Camden having the second-worst maintained council housing in the country – with over 5,500 council houses in the borough failing the decent homes minimum standard – it's no surprise that people want out of Camden Council's housing and want to own their home instead."
The council rejects this figure, saying there were 2,616 homes deemed "non-decent" in 2016/17, not 5,500.
Cllr Cooper continued: "A home bought by residents under right-to-buy means one less family that needs social housing, because they now have a home of their own. 
"Social housing is there for people that cannot afford a home of their own, not to trap people in Camden's poorly-maintained social housing by stopping them from ever owning a home.
"Labour's illogical crusade against right-to-buy is a thinly-veiled part of their assault on home ownership altogether."
He added: "We need to make sure that the receipts from right-to-buy go into building more housing locally as well as replacing social housing, so that that success in getting people into a home of their own can continue."
The Camden Labour Party was contacted about the right-to-buy figures and the responses from other parties, but declined to comment.
A Camden Council spokesperson said: "Working within the parameters set by national legislation, we invest all our retained right to buy receipts into building replacement homes through our Community Investment Programme."
Cllr Flick Rea, leader of the Camden Liberal Democrats, said: "Whilst it is a commendable ambition for people to want to own their own homes, it has never been right that the profits were never returned to local authorities to build new homes and replenish their housing stock.
"Furthermore, the process was not set up to prevent early re-sales, thus doubling the inequity for local authorities such as Camden, which effectively lost out twice."
She added: "As it is, it has led to a system of greedy landlords buying up ex-council properties and converting them into high-rent tenancies.
"No help there for those who need social housing, and no help for local councils to build new homes."
Cllr Sian Berry of the Green Party, who is also on the London Assembly, said: "The figures on Camden homes that have been lost through right-to-buy are shocking – this is a terrible blow to families on waiting lists for affordable homes.
"This loss is part of a decline in council homes across London from sell offs and demolitions – we've lost a net total of 3,620 council homes between 2016 and 2017 – homes councils simply can't afford to replace.
"The latest government figures show that we're now going backwards for the first time in three years."
She added: "The Mayor [of London] should be embarrassed that instead of new council homes, so far in his mayoralty he has overseen a decline in social housing and more and more families are being left to the wolves in the private rent sector."
Camden council homes sold under right-to-buy:
2012/13 21
2013/14 76
2014/15 145
2015/16 114
2016/17 86
2017/18 44
Total: 486