Revealed: Quarter of Camden's top priority fire safety works overdue on Grenfell anniversary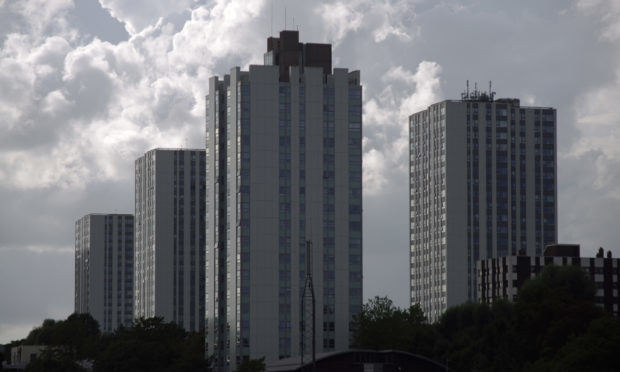 Nearly a quarter of top priority fire safety issues in Camden's high-rise council blocks have not been resolved as of the anniversary of the Grenfell fire, the Camden Citizen can reveal.
Priority A issues – such as prams, obstacles or combustible items left in communal areas, faulty fire doors, or missing fire notices – are described by Camden Council as "when an immediate and unacceptable risk to fire safety is present", and require "immediate" action.
However, 24 per cent – 35 out of 147 – of the Priority A issues in Camden's 44 blocks over ten storeys, discovered in post-Grenfell fire risk assessments (FRAs), are still outstanding nearly a year after the checks were completed in July 2017.
Opposition councillors called the figures "worrying" and a sign that the council has not given fire safety "the priority it deserves".
Camden Council's housing chief Cllr Meric Apak said most of the outstanding Priority A issues involve installing new fire doors, which he said would be in place by April 2019.
The council says 13 of the outstanding "actions are taking place now", while 20 are "programmed" and one is delayed by a tenant refusing access to their home.
Last year's new FRAs found Priority A issues in 36 out of 44 – or 77 per cent – of Camden Council's blocks over ten storeys.
Thirty-four or the 35 issues still outstanding are in 17 housing blocks: Bucklebury, Mullen Tower, Laystall Court, Jeygrove, The Combe, Babington, Blemundsbury, Casterbridge, Snowman, Derwent, Rydal Water, Glynde Reach, Ellerton, Patterdale, Monmouth House, Cayford House, Palgrave House, and 25 Gresse Street.
Cllr Meric Apak, cabinet member for better homes, told the Camden Citizen: "Since the new FRAs were completed in July 2017, we have completed 113 Priority A actions in our high-rise buildings.
"All bar one of the remaining Priority A actions relate to installation of new fire-rated doors and have been included in our ongoing programme to replace them during this current financial year.
"The lead-in time for the doors being fitted includes testing of the doors to be installed, which is part of our new fire safety standard."
He added: "All our high-rise blocks have been inspected by the council's fire safety advisor and we have undertaken any measures deemed necessary in the immediate term."
Cllr Tom Simon, deputy leader of Camden's Liberal Democrat group, said the outstanding issues call into question council promises to address fire safety after the Grenfell Tower fire.
"If the council has identified things to do immediately last year and hasn't done them all yet, there better be a good explanation why", he said.
"It's somewhat worrying that things they identified last year needing to be done immediately haven't been done."
Cllr Simon, who sits on the council's Fire Safety Advisory Panel, added: "We will be putting pressure on the Labour administration and holding them to account on the promises they made last year and make sure they [the works] get done soon.
"And we need answers on why they haven't been done."
Green Party councillor Sian Berry, who has long campaigned on fire safety in Camden, said these unresolved issues might pre-date the Grenfell fire.
She said: "The council's got a lot on its plate, but it's not really an excuse.
"A lot of these actions will have been in previous FRAs.
"Not doing them in the past has left them with more to do when they started taking this seriously."
Cllr Berry added: "While the council has put more effort into this after Grenfell it should be absolutely overstepping the minimum requirement and go as far as it can to fix these as soon as possible.
"These numbers show that clearly they haven't given this the priority it deserves."
Camden Council is spending £100 million on fire safety works post-Grenfell, including £56 million on the Chalcots Estate, where 600 homes were evacuated last June over fears about flammable cladding.