Holborn car crackdown to cut Bloomsbury traffic accidents approved by transport chief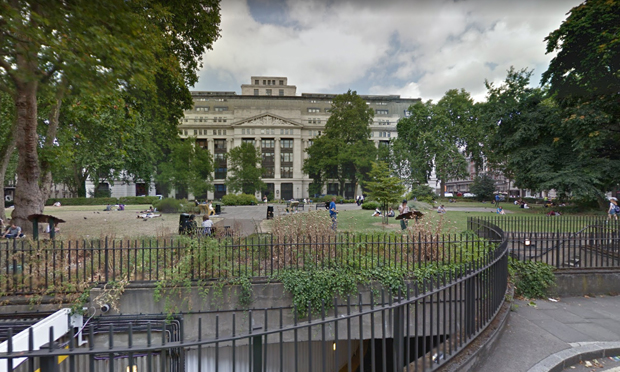 Plans for a crackdown on cars to make Holborn more pedestrian-friendly and prevent traffic accidents have been approved by Camden Council's transport chief.
Cllr Adam Harrison, cabinet member for improving Camden's environment, gave a green-light to changes around Bloomsbury at a special meeting last night at Camden Town Hall.
The plans aim to reduce traffic and accidents on roads which have seen scores of collisions in recent years, causing serious injuries and deaths.
The proposals include closing the southern roads from Bloomsbury Way onto Bloomsbury Square for motor vehicles, and banning left turns by motor vehicles from Vernon Place onto Southampton Row.
Cyclists will still be able to access Bloomsbury Square from the south and turn left at Vernon Place.
The plans would also create an Oxford Circus-style diagonal crossing for pedestrians over the junction of High Holborn, Southampton Row and Kingsway, outside Holborn tube station.
Cllr Harrison told the Camden Citizen today: "High collision rates at both High Holborn and Vernon Place junctions mean we need to improve both places for cyclists and pedestrians.
"At Vernon Place two deaths occurred due to turning vehicles, one of which resulting in a prevention of death notice from the coroner.
"In the longer term we would like to see even more improvements made for the Holborn area, including new cycling provision and changes to accommodate the growing numbers of pedestrians."
A council report notes the high levels of traffic on these roads, with 200 vehicles per hour in Bloomsbury Square during rush hour, and 3,000 motor vehicles using the Vernon Place junction at morning rush hour.
There were 54 collisions on the Vernon Place junction between 2013 and 2016, leading to 24 injuries to cyclists and pedestrians, and six people being seriously injured or killed.
Twenty-eight collisions took place on the High Holborn and Kingsway Junction over the same period, with 21 injuries to pedestrians and cyclists, and three serious injuries or deaths.
A majority of residents and local groups supported the changes in a public consultation held in February and March 2018, with 75 per cent and 77 per cent respectively backing the plans.
But 62 per cent of businesses consulted opposed the changes, bringing the consultation's total figures to 51 per cent in favour and 47 per cent against.
The plans are supported by the Friends of Bloomsbury Square residents group and Camden Cycling Campaign.
But taxis worry about lost business through longer journey times, and police have raised concerns about an increase in road rage.
The council report also notes that the plans could push traffic onto nearby Grays Inn Road, Kingsway and Southamption Row, increasing air pollution there.
But the report says the decrease in pollution around Bloomsbury Square and other benefits makes this trade-off acceptable.
The proposals will need to be approved by Transport for London to go ahead.