Pharmacist jailed for a year for falsely claiming his dead gran's council flat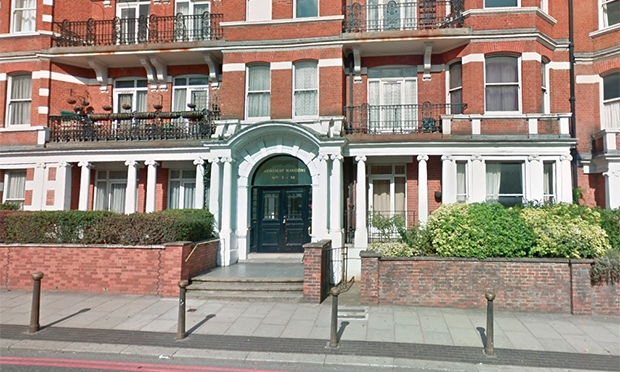 A pharmacist who fraudulently claimed to be living in his dead grandmother's four-bedroom council flat in Camden has been sentenced to 12 months in prison.
Abdul Rahman Kowsor, 33, forged utility bills and bank statements in an attempt to convince authorities that he'd been living at 7 Arkwright Mansions since July 2014 – while he was actually residing in Cardiff.
Kowsor pleaded guilty to falsely claiming residence at the property for a period of 15 months and to perverting the course of justice in relation to the fake documents at Blackfriars Crown Court on 4 April.
He was jailed for eight months for the fraud and 12 months for perverting the course of justice, with the sentences to run concurrently.
Camden Council estimates Kowsor's crime cost it £37,300 – money spent on temporarily housing people who would otherwise have been eligible to live in the flat.
The Town Hall's director of housing management, Mary Mcgowan, said: "We have now got this four-bedroom flat back into use and allocated it to a Camden family who were in real need of housing.
"We will continue pursuing cases like this to ensure our housing goes to Camden residents who truly need it and to show we won't accept tenancy fraud."
Kowsor, who runs a small chain of pharmacies in South Wales, applied to Camden Council in October 2015 to succeed his dead grandmother's tenancy at the flat in Arkwright Mansions.
He claimed he had resided in the flat since July 2014 with his wife and his father, and provided Lloyds bank statements with the flat's address.
Camden Council then took possession proceedings in the county court to recover the flat.
Kowsor defended these proceedings and on 27 February 2017 provided a signed witness statement stating that he had lived in the property since 2014, providing Thames Water, British Gas, BT and Sky subscriptions linked to his name.
Camden Council's housing investigation team examined these documents and wrote to relevant organisations to verify them.
It discovered that the Lloyds bank accounts were forgeries as Lloyds had no such customer, that British Gas did not supply 7 Arkwright Mansions, and that Thames Water's direct debit was not linked to a bank account belonging to Kowsor.
On 31 March 2017, Kowsor was interviewed under caution, with Camden housing investigation officers in attendance, and admitted supplying false documents to obtain a tenancy.
Shortly afterwards he vacated the flat, which was returned to the council.
Kowsor has since paid Camden Council £37,300 in compensation, to make up for the losses it incurred from the fraud.