Camden's youth services cut by a quarter since 2011 – as Green Party warns of impact on knife crime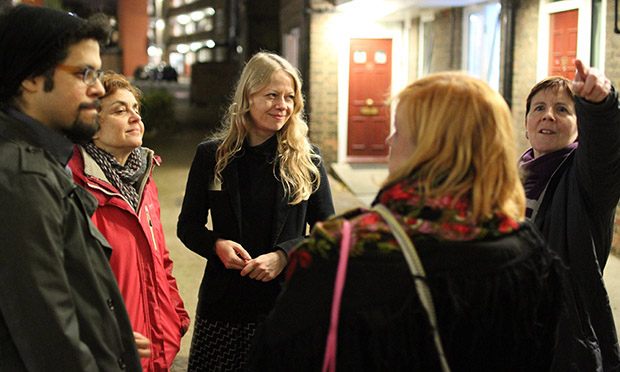 Camden's youth service budget has shrunk by a quarter over the past eight years, as critics warn of the cuts' impact on knife crime and youth violence.
Council funding for youth services decreased by 25 per cent in the years since 2011, from more than £3,185,000 in 2011/12 to nearly £2,405,000 in 2017/18 – a loss of more than £780,000.
The borough also lost 16 youth workers over the same period, with full-time youth workers employed by the council down from 42 to 26.
The figures were revealed after Freedom of Information requests by Camden councillor Sian Berry of the Green Party, who said the cuts were "bound to have an effect" on youth violence.
Camden Council is tackling a rise in knife crime in the borough, holding a special council meeting on the issue on 26 March after the fatal stabbings of two young men on 20 February.
Chief Superintendent Nick Davies, Camden's borough commander, has said knife crime rose to 556 in 2017.
Cllr Berry, who is also on the London Assembly, said Camden's funding drop comes as youth services across London have lost £40 million since 2011, including 800 youth workers.
"Camden have made slightly lower than average cuts but they've still taken a big chunk of money away from the youth service", she told the Camden Citizen.
"The difference one youth worker can make in terms of the number of lives they can improve is huge."
Cllr Berry said young people have protested spending less on youth services in deputations at the Town Hall.
"They've been warning us", she said. "So young people affected by the recent murders must feel they've been ignored.
"Council budgets are under a lot of pressure but youth services are the last thing you should cut."
Camden Council defended its provision of youth services, saying its youth centres provide an average of 52 hours of youth work per week.
A council spokesperson said: "We want every young person to grow up safely in our borough with access to all the opportunities Camden has to offer.
"Camden has both voluntary and statutory youth centres delivering a wide range of interventions and programmes to young people who are 13 to 19 years old across the borough."
They added: "Through support and intervention at all levels we will work with individuals to ensure that they are offered and given an alternative to the street, the gang and youth violence."
The Labour Party, which dominates the council, hit back at the criticism, hailing its record on youth services at a time of government austerity cuts to local budgets.
A Camden Labour spokesperson said: "Despite massive Tory cuts since 2010 the Labour-run council has grown Camden Sure Start with joined-up health and education support to give all children the best start in life, delivered over 1,000 new apprenticeships, investing £5 million in youth services when many boroughs have cut all youth provision, and set up the Young Camden Foundation to bring in more money for youth sector projects.
"We are recognised by Ofsted for our work to keep children and young people safe."
They added: "We believe in fostering the energy and creativity of Camden's young people.
"That's why Camden Labour will continue investing in youth provision, and create a new Youth Safety Fund to implement the recommendations of the youth safety task force."