China and Siam: Through the Lens of John Thomson, Brunei Gallery, photography review: 'glimpses of ancient civilisations on the cusp of modernity'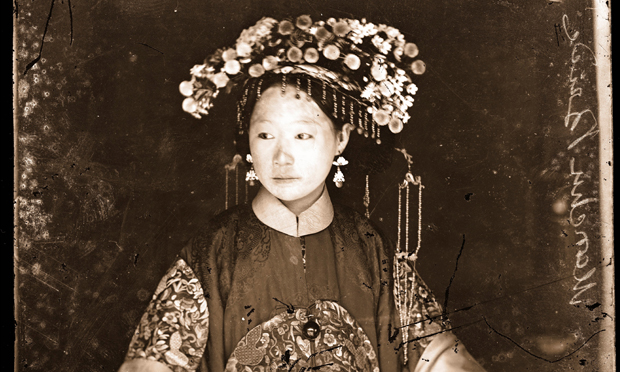 Notions of the Orient have long attracted Europeans, and the meme of the Western gaze on the East is woven into our cultural mythology.
John Thomson played a key role in visualising that mythology for Victorian Britain. Born into a modest family in Edinburgh, he made his way to Singapore with his brother and set up a photographic studio there in 1862. Over the course of the next decade, Thomson travelled widely in Asia and published several books of pictures, before returning to the UK to take up a role as official photographer of the royal family.
This exhibition presents photographs Thomson took in Hong Kong, China, Siam (Thailand) and Cambodia at a time when most of the area was largely inaccessible to Europeans. The images, printed in large format from the original plates, were made barely 20 years after the invention of photography, yet they are exceptionally fine by any standard.
Ranging from portraits to landscapes, street photography, and architectural studies – including the first published photographs of Angkor Wat – they are both landmark works in the development of the art and fascinating glimpses of ancient civilisations on the cusp of modernity.
While based for a time in Siam, Thomson hobnobbed with the great and the good, taking several pictures of King Mongkut and sundry Siamese dignitaries. This portion of the show reflects the photographer's acquaintance; most of the images are of elaborate buildings and well-to-do subjects, with a smattering of pictures of monks and workers. Almost all the subjects are men.
The Chinese portion of the collection has a more intimate feel, including numerous domestic images of women and children, depictions of ordinary people going about their business, and street scenes.
Exposure times were long in that era, and some of the works bear witness to subject impatience through ghostly outlines of persons taking only a momentary part in the photographic event. Other sitters were clearly far more diligent, yielding flawless and beguiling portraits.
With photographs of such exceptional quality and historical interest, this show is definitely not to be missed.
China and Siam: Through the Lens of John Thomson is on at the Brunei Gallery (School of African and Oriental Studies, Thornhaugh Street, Russell Square, WC1H 0XG) until 23 June