Campaigners urge Transport for London not to scrap Euston Road bike lane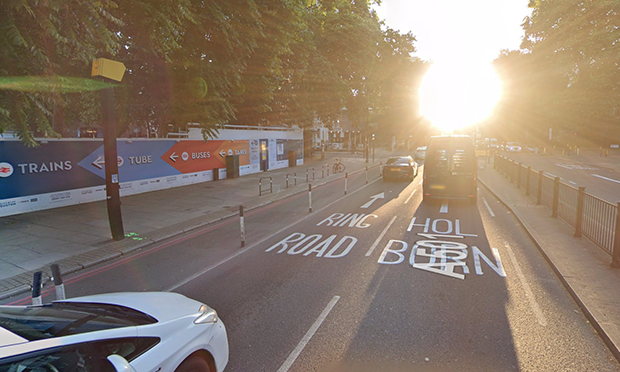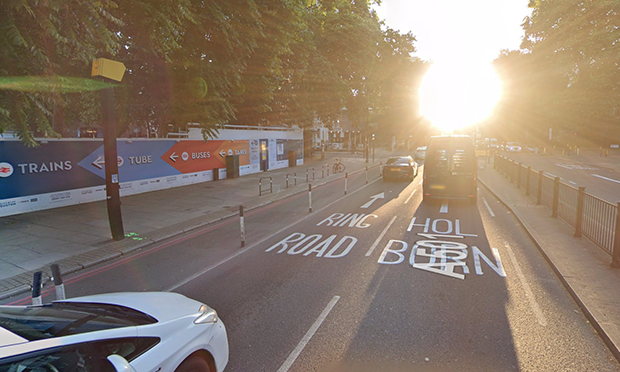 Transport bosses have been urged to reconsider a decision to remove a bike lane created "at speed"  during the pandemic on the busy Euston Road.
The lane is set to make way for buses and traffic, including HS2 construction lorries.
London Cycling Campaign's Jakub Mamczuk said: "Removing the track won't stop people cycling there, it just puts people in danger, it may even kill someone."
Transport for London (TfL) said the route was not working and had attracted 1,500 cyclists a day.
It also said it needs the space for buses to reduce delays and also to cope with HS2 traffic on the road.
There was one fatality and four serious incidents involving cyclists in 2019,  and one serious accident since it was installed in 2020, according to TfL data.
Mamczuk told councillors that "we have less than eight years to really act on the climate emergency".
He said cycling is greener, but cyclists are treated like an afterthought and pedestrians are "crammed into horrible pavements".
And he described plans for an alternative route 440 metres away on Tavistock Place as "an abject failure of network planning", adding: "People already cycle on Euston Road, it's an obvious desire line that goes to key locations like workplaces and stations".
Awale Olad, who chairs Camden's environment and culture committee, said: "We're very disappointed and very angry at what's being proposed and very strongly object."
He added: "We are asking that you don't strip this cycle scheme out because you put 1,500 people at risk."
He urged TfL to think again and draw up plans for a better bike route.
Politicians quizzed transport bosses over their plans to scrap the bike lane this summer and reinstate the bus and traffic lane in a discussion which lasted an hour and a half.
Helen Cansick, TfL's head of  investment delivery planning for bike routes, said: "It's not working as we would aspire it to work for cyclists on the strategic traffic route, it supports the lifeblood of London and it carries a lot of people on buses."
She added: "We have taken a difficult decision to remove the scheme because we recognise Euston Road needs a lot more thinking, a lot more expertise and assessment and design work in order to meet the aspirations that we have for that route."
A "key consideration", she said, will also be heavy construction traffic for the  HS2 rail work, which is likely to last several years.
"HS2 has asked for coordination between their utility works off carriageway and the works to remove the cycle lane," said TFL.
Cllr Olad said: "It's the tail wagging the dog here, it just sounds like we've inconvenienced HS2 and I'm not willing to accept that."
Helen Cansick said that was not the case, adding: "We need to take a balanced approach in managing the demands of Euston Road, the Hampstead Road cycle scheme and the HS2 work."
Julian Fulbrook, Camden's cycling champion, said "it is really intimidating to go back to Euston Road" with the volume of traffic.
He said: "If you have a cycle route, at least you stop cars on it – that's really important when we are facing a climate emergency."