Hampstead Town by-election: Liberal Democrat Linda Chung 'shocked' after taking seat won by Labour in May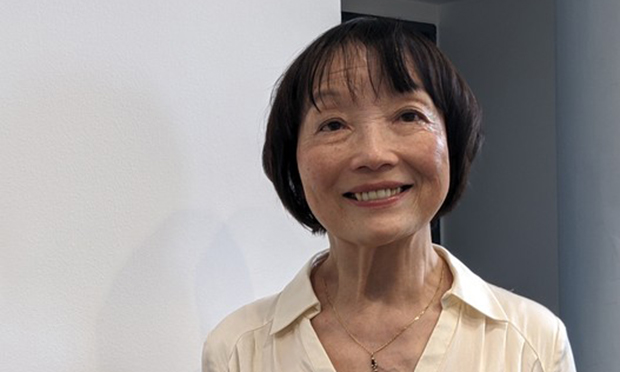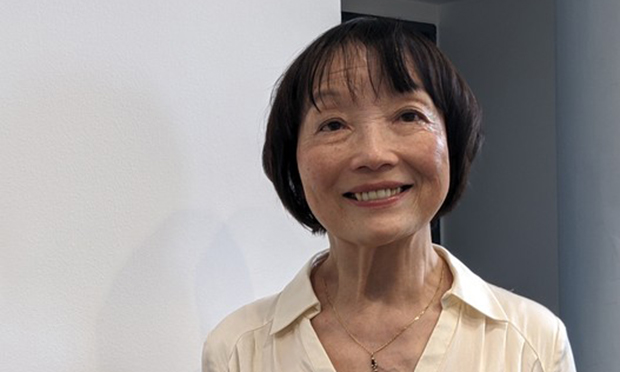 "I think I've had success because I've continued to work in Hampstead and people know me and that I care," said newly elected Hampstead Town candidate Linda Chung.
The Liberal Democrat won 919 votes in yesterday's Hampstead Town by-election, gaining the seat back after Labour's surprise win in May's local elections. 
Chung's victory means she returns to the council chamber for the first time since serving as a ward councillor from 2008 to 2014.
"I'm so shocked," she said. "I have a good record of working for people. I have never stopped working on issues. Planning and environment are big ones."
She said she has learnt a lot since her previous term and will be looking at issues people care about like littering, obstruction and policing.
Leader of the opposition, the Liberal Democrats' Tom Simon, said: "She's the candidate with a proven record. It's really telling that everybody knows Linda."
The party now has five councillors, the largest opposition to the Labour adminstration's 47 councillors. There are three Conservatives and one Green councillor too.
Cllr Simon said the furore surrounding the Prime Minister Boris Johnson and his resignation on polling day might have seen "a few people switch their vote".
He said: "The people who are most engaged in the community are most likely to vote."
The turnout was 37.6 per cent – down from the 43.3 per in May.
Labour winning the seat was the biggest surprise of those elections and the new councillor Adrian Cohen was stunned.
He was so confident he would not be elected he went to bed before the count, only to turn up later after being contacted by colleagues.
Cohen then prompted this week's by-election when he later resigned citing work pressures.
I initially thought this was a Labour leaflet when I saw the photo and the caption.

This is actually the TORY leaflet that the local Conservative Party are putting out in the Hampstead by-election today.

Absolutely shameless. pic.twitter.com/L6M9iCEGZd

— Tulip Siddiq (@TulipSiddiq) July 7, 2022
The Conservatives put out a last-minute election leaflet this week, featuring a picture of Boris Johnson and declaring "He's out."
They said some voters told them in May they couldn't vote Conservative whilst Johnson was still Prime Minister.
"We now ask you to come back to us and give us another chance," the leaflet read. "It's ok to vote Conservative again, starting today in Hampstead Town."
Their candidate Alex Andrews came second with 620 votes.
She said: "It's not the best of times. I had a fantastic campaign. So many people said 'I can vote for you if Boris Johnson gets fired'."
She said community safety was one of the key issues on the doorstep, along with concerns over rubbish and housing.
"We just need to listen to people and do what they want us to do."
Labour's Alex Sufit took third place with 559 votes.
She said everyone wanted to talk about what was happening with the Boris Johnson government.
Hampstead residents were also concerned about congestion and air pollution.
Green candidate Peter McGinty, who gained 104 votes, said: "People said they were pleased Boris Johnson had gone."
He said the Greens were fighting for long-term sustainability of the environment, to support the local economy and against pollution.
Independent Jonathan Livingstone said: "It's been incredible campaigning with the news about the Prime Minister breaking."
He added: "I think there's voter fatigue. This was a ward where people did not get their door knocked and now they were all getting their door knocked by candidates."
Patrick McGinnis, who stood for the National Housing Party No More Refugees, gained one vote and was not at the declaration.
The full results are as follows:
Alex Andrews, Local Conservatives, 620 votes;
Linda Chung, Liberal Democrat, 919 votes;
Jonathan Livingstone, Independent, 44 votes;
Patrick McGinnis, National Housing Party No More Refugees, one vote;
Peter McGinty, Greens, 104 votes;
Alex Sufit, Labour, 559 votes.