Local elections 2022: Parties outline priorities as Camden prepares for fierce contest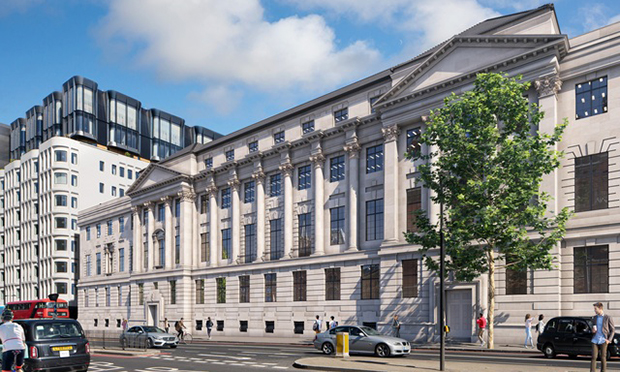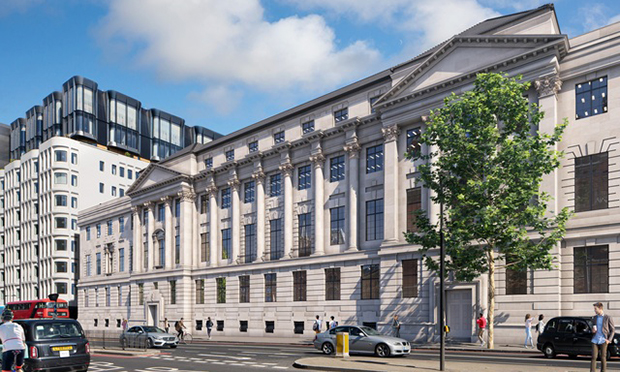 Planning, austerity and green transport are all hot topics as voters go to the polls in Camden.
Due to boundary changes, there there are now 20 wards, and voters will choose 55 councillors between them.
Long seen as a Labour stronghold, last autumn Camden saw deputy mayor Lorna Russell cross to the Greens and another seat was left vacant after Lazzaro Pietragnoli resigned over Tweets he had sent.
The main parties have pledged to tackle the cost of living emergency – and also rubbish.
Standing under the Local Conservatives banner, party leader Oliver Cooper wants to freeze council tax, restore weekly bin collection  and bring in more electric vehicle charging and make Camden's streets "cleaner and safer".
He pledged to give people a voice "for a cleaner, greener, safer Camden".
Cooper said the party would restore weekly bin collections to help clean up the borough and  wants to see more electric vehicle chargers.
The Greens pledge to "challenge the council to be accountable".
David Stansell said they offer "fairness, strong local recovery from the pandemic, real action on climate change" and insisted councillors would not be whipped by their party.
He pledged an "urgent programme of investment in insulation to help cut people's bills" and work to tackle the cost of living crisis.
Camden Greens want to make the borough's streets "cleaner and healthier" with a permanent Climate Assembly, and to pioneer "a basic income trial."
They also want to bring more council services in-house to save money.
Meanwhile, Labour's Georgia Gould said: "We are determined to be here for our residents."
She said government cuts have been challenging, but the council has supported youth centres and continued a house-building programme and pledged to do more tackle crime and help communities hit by the cost of living crisis with a £2m fund to support them.
The Liberal Democrats say "there's rubbish on our streets, housing is in disrepair and too little action on climate change."
Tom Simon said the borough is blighted by litter and fly-tipping, and the refuse system needs improving.
Housing repairs also needed improvements so people do not have to wait for work to tackle problems such as damp.
The Liberal Democrats also want to launch local plans to tackle the problems of climate change.
Summing up, Simon explained: "We would tackle the waste problem, address the rising homelessness problem and the rising repair problem."
He pledged to ensure homes were insulated to cut bills and make them greener.
Politiicans told voters at a hustings organised by JW3 they all had reservations about the plans to replace the 02 shopping centre with homes and a supermarket.
The Conservatives said they strongly opposed the plan for 15 storey towers which were "not acceptable".
The Liberal Democrats said they would not support the current plan but that the site offered a huge opportunity for homes.
Labour pledged "to push the developer" for improvements to the site.
The Green party said Landsec "needs to go back to the drawing board" and that the towers contained in the plans are too high.
When it came to controversial cycle lanes brought in as part of the network of low traffic neighbourhoods ( LTNs) across London, Georgia Gould (Labour) said a residents' Climate Assembly pushed the council to go further over bike lanes.
"We're talking about taking real action on the climate emergency," she said.
Oliver Cooper said the council needs to act on what residents want. The Conservatives mounted a legal challenge against the Haverstock Hill bike lane.
The Conservatives pledged to oppose any schemes "which do not have popular support", including the cycle lane in England's Lane.
"We need to make sure that Camden listens," Cooper added.
Tom Simon said: "Had a different approach been taken from the beginning at Haverstock Hill to consult people… These schemes are always best when done with the community, not to them."
Commenting on the issue, the Greens said: "We think a policy of introducing cycle lanes is a good thing but we need to work with communities."
Four independents are standing for election in Camden.
The anti-lockdown Let London Live party has one candidate.
George Galloway's Workers Party of Britain has three people standing for election. They want to see a planned economy and "decent, cheap housing for all."
The Trade Unionist and Socialist Coalition (TUSC) has two candidates standing on an anti-cuts platform.