'Absolutely essential': Free housing advice on offer as law clinic opens its doors in Camden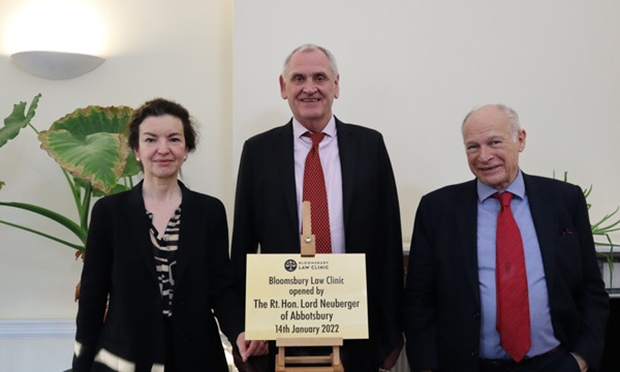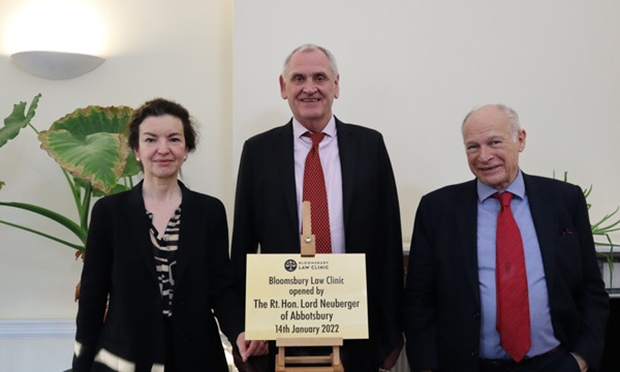 Residents who might struggle to afford legal support for housing headaches can get a helping hand at a new law clinic in Camden.
The Bloomsbury Law Clinic, part of the Bloomsbury Institute, has just opened its doors to offer free advice to people both in the borough and beyond who do not qualify for legal aid.
Because of the pandemic, appointments are currently online or by phone – but for tenants only, not landlords.
The clinic asked community groups in Camden what issues are a priority, and people said housing was one of the biggest. It comes after the Housing Ombudsman said the borough's homes are beset by problems with mould and damp.
The new law centre hopes to hold community events so it can reach more people in need, Covid permitting.
It is focusing on housing law initially, offering advice on tenancy disputes, maintenance problems and eviction. It is run by academics from the Institute's law faculty and local solicitors, as well as law students who are developing their skills.
So far, more than 20 people have been in touch for help.
Changes to legal aid in 2013 meant some types of housing cases, along with divorce, welfare, benefits, employment and child contact cases, are no longer eligible.
The number of Camden residents claiming Universal Credit has soared during the pandemic, rising by 183 per cent between April 2020 and April 2021. There are currently 20,097 claimants.
As many people find themselves already struggling to balance their everyday budgets, they may think legal help is out of reach.
The centre was opened by the former President of the Supreme Court Lord David Neuberger, who said: "Now more than ever, law clinics perform an absolutely essential function for society. Without them, we risk limiting access to the information and advice that many people need, but cannot afford, when seeking justice."
Professor John Fairhurst, who runs the centre, is determined that people get the help they need. He stressed that early intervention can help nip problems in the bud and emphasised that the clinic is confidential.
He said people do not always know their rights and the obligations of the council to help prevent them becoming homeless. He hopes the clinic can help avert people facing a housing crisis.
Student advisers are supervised by a solicitor, and residents are offered an initial 45-minute clinic session before they are sent a legal advice letter.
Professor Fairhurst said: "We can't take actual cases on. But some issues can be easy to resolve."
He added: "A landlord might not want to give the deposit back, it might make them think twice. We want to raise awareness that there might be a legal solution."
The team can help people with problems over desposits, homelessness isuses and disrepair, helping to identify if a landlord is in breach.
Fairhurst recounted a successful case in which a landlord tried to get an elderly couple to move from a protected tenancy by taking away windows and floor boards – but ended up with an injunction.
"If we had not been there, they would not have their tenancy," he said.
They can also refer people to Camden Law Centre and the Citizens Advice Bureau, and will work with councillors and tenants' associations.
Visit bil.ac.uk/law-clinic to book a free appointment.