Campaigners fear for Hampstead Heath skyline after developer submits plans for nine tower blocks – including 113-metre high skyscraper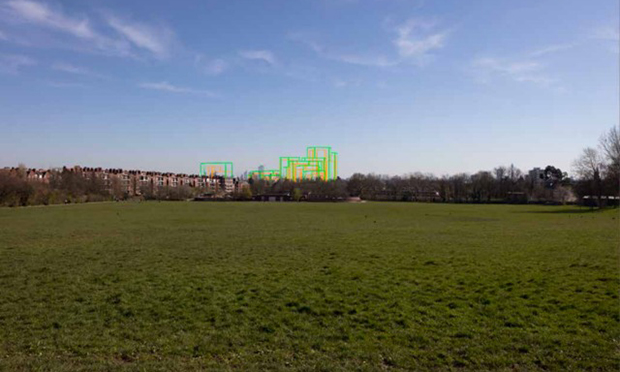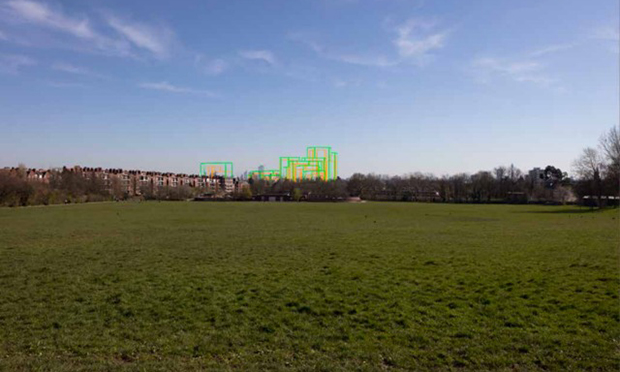 Nine tower blocks, including a 113-metre tall skyscraper, could be built on a former industrial site in Kentish Town – but campaigners are worried about the impact on views from Hampstead Heath.
The 750 to 825-home scheme by developers Folgate Estates Ltd could see the existing buildings at Murphy's Yard knocked down and replaced.
The outline planning application has just been submitted to Camden Council. If approved, work at the site off Gordon House Road could start next year.
The developers said: "The proposals seek to create a new, employment-led, mixed-use neighbourhood which complements the surrounding communities and neighbourhood, securing regeneration benefits for all, not just new
residents."
Engineering and construction firm Murphy's, which has been based in Kentish Town since 1951, would keep its head office on the site.
The plan includes 536 homes for sale on the open market, with 173 social homes and another offered at London Living Rent.
It also includes space for restaurants, offices and healthcare, and a third of the site would be used for public open space.
The developers hope that if the scheme is approved, work will start on the first phase in 2023 and the whole project could be completed in 2031.
They said: "The vision for Murphy's Yard is one of a characterful, playful and accommodating place for all; seeking to link existing communities through the provision of exceptional public realm, community space, workspace and a significant number of new homes."
Campaigners from Murphy's Yard Community Plan want to see a plan "that prioritises quality of life and respects context, in contrast to current plans".
They said the Camden design review panel found the height, massing and bulk of the towers to be "excessive", with "an unacceptable impact" on views from Parliament Hill.
The developers have held consultation events since 2019.
A visual impact assessment by the Peter Stewart Consultancy for the developers said: "The viewers' experience of this location (Parliament Hill) would not be negatively affected by the presence of the proposed development."
It found that the height of the tallest three plots, seen from the summit of Parliament Hill, "is comparable to other tall buildings seen against the skyline".
The developers hope to create a 'Heath Line' with a "green connection between Kentish Town and Hampstead Heath". They say it would "extend Hampstead Heath's woodland and heath landscapes through, between and over the new buildings to give the area a distinct landscape character, creating scenes of re-wilding the urban environment with a nature-inspired approach to living amongst the trees".